Claim offer
Minimum deposit:

$20

Minimum bet:

Minimum bet by phone is $50, online it is $1

Bettings limits:

$5,000
Pros and Cons
Solid sportsbook

Great design

Very mobile friendly
Low bet and deposit maximums

Limited banking options

Not available in US

Could have more casino games
Top Three Reason to Join
One of the best mobile casinos
Awesome site and app design
Company Information
Phisical address:

Vision Exchange Building, Level 2, Territorials Street, Mriehel, Birkirkara BKR 3000, Malta

Current License:

1668 / JAZ

Website:

https://www.bodog.eu/

Date Established:

1994

Email:

[email protected]

Phone:

1-877-263-6422

Country Restrictions:

United States of America,
United Kingdom,
Norway,
Sweden,
Finland,
Germany,
Poland,
Austria,
France,
Spain,
Italy,
Turkey,
Greece,
Serbia,
Croatia,
Hungary

more

Currencies Accepted:

Accepted for customers from:

China,
India,
Thailand,
Argentina,
Colombia,
Malta,
Malaysia,
Belgium,
Philippines,
Vietnam,
Portugal,
Lithuania,
Costa Rica,
Slovakia,
Netherlands,
Pakistan,
Romania,
Chile,
North Korea,
South Korea,
Saudi Arabia,
New Zealand,
Nepal,
North Macedonia,
Cambodia,
Cyprus,
Morocco,
Ireland,
Armenia,
Estonia,
Russia,
Israel,
Singapore,
Kazakhstan,
Indonesia,
Egypt,
Belarus,
United States of America,
Canada,
Mexico,
Brazil,
Australia,
Ukraine,
Japan

more

Other products
Esports

Bitcoin

Bingo

Combined Betting

Entertainment

Football pool

In-Play Betting

Live Betting

Live Casino

Live Streaming

Online Games

Poker

Politics

Virtual Sports

Bodog in short
Minimum Deposit

$20

Customer support

Live Betting

Minimum Bet

Minimum bet by phone is $50, online it is $1

In-Play Betting

Live Streaming

Betting Limits

Mobile App

Combined Betting

Welcome Bonus

Football pool

Bitcoin Bet

Summary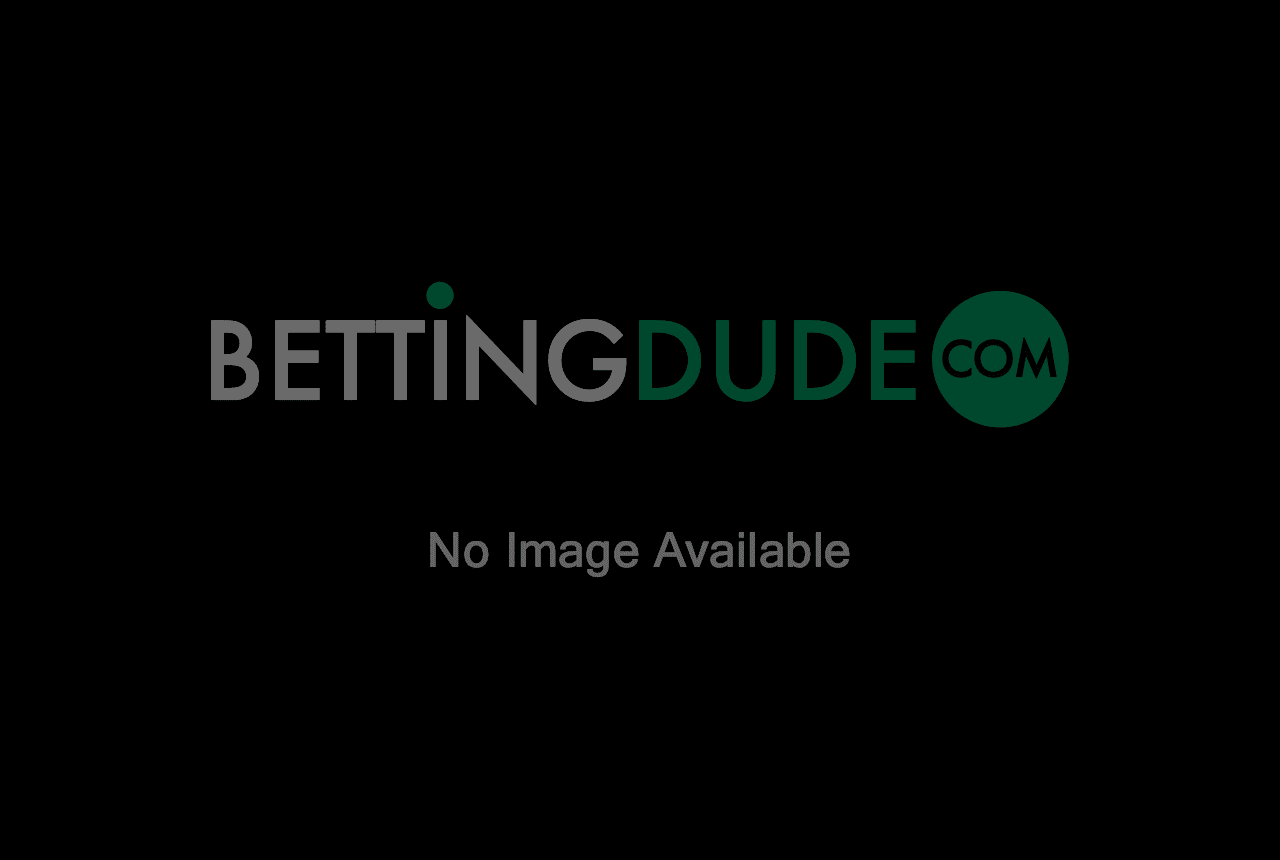 Introduction
There are some online casino and betting sites that are more infamous than others. Some are known for having controversial histories due to ethically questionable behavior in terms of how they treat their customers. Some have bad reputations for not providing adequate customer support. Others just do whatever they want, regardless to how their customers, shareholders, or anyone is going to react. Some online gambling brands just do not give a damn.
This, however, is not always necessarily a negative trait. Sometimes this devil may care attitude can result in some fortuitous circumstances. It does not always result in, in other words, the customer being screwed over. Every once in a while, you encounter a sports betting and online casino site that is a renegade, an outlaw. This certainly seems to be the case with Bodog online casino and sportsbook.
If you have heard of Bodog before, there is a good chance that it was due to either the legal trouble that the site has gotten in or because of its somewhat rebellious founder, Calvin Ayre, infamous bad boy billionaire. If this comes off as alarming, rest assured, Bodog has long since put its wild days behind it, and none of the complaints surrounding this site have been due to customer maltreatment.
Instead, Bodog's biggest offenses have always had to do more with the ways in which the company tried to eschew gambling laws, namely in the United States of America. US citizens already know well how restrictive the federal and state governments both are when it comes to gambling. In many respects, the US refuses to progress past a dated puritanical mindset on the matter. Bodog knew this and, frankly, just did not care.
Calvin Ayre, shrewd money maker that he is, was not about to miss out on such a lucrative market. Where most companies would count their losses and face their attention overseas, Bodog and Ayre decided to take a crack at sidestepping the US through the relatively unchartered (at the time) seas of online gambling. Spoiler alert: it did not go so well for him, personally, even though Bodog continues to prosper to this day internationally.
Bodog is definitely a betting site that is shrouded in mythos, but is it a betting site equally rich in great features, competitive odds, decent promos, and an excellent platform? Well, there is only one way to find out for sure, and that is to dive in and take a look at every aspect of Bodog, from site design to origin story. Then, and only then, will you be able to know for sure whether Bodog is the right site for you. So, without further ado, let us take a closer look at Bodog's sports betting and online casino, as well as who Calvin Ayre is and where Bodog came from, shall we?
History
Calvin Ayre was born on a farm just outside of Lloydminster, Saskatchewan. He comes from a family of pig and grain farmers. Ayre, it seems, was eager to escape the farm life and college provided him the perfect opportunity. He received a bachelor's degree in science from the University of Waterloo. Later, he went on to get his MBA in management finance from the City University of Seattle in 1989.
In 1992, Ayre stumbled upon a newspaper article about a Caribbean company that offered betting services via telephone. Quickly, Ayre came to the conclusion that gaming was perfect for the internet. So, upon teaching himself network design from reading Cisco Systems manuals, he immediately converted his Vancouver incubator company into a firm that specialized in software support for online gambling sites. This is the company that would become Bodog.
Ayre managed to license his software solutions to a handful of online casinos, but it did not take him long to realize that the serious money came from running one's own gambling outfit. So, he set up his online gambling company is 1996 and he based it in Costa Rica. Bodog.com, however, was not officially launched until the year 2000.
The Bodog brand, according to Canadian Business, was a part of "…an ambitious branding strategy Ayre envisioned from the start. Ayre came up with it while typing potential brand names into an Internet domain-registration search engine one night. He chose the appellation like a major corporation would pick the name of a new car or brand of soft drink: it had to have six letters or less, be easy to spell and remember, have some personality and be unlike any competitor's moniker. The last criterion was easy to fill since most of Bodog's rivals prefer straightforward brand names such as PartyPoker.com or Sportsbook.com."
Ayre became the faced of Bodog, and his celebrity skyrocketed in the mid-2000s, along with the surge in popularity seen in the online gambling industry itself. He graced the covers of magazines like Forbes for its 2006 annual "Billionaires edition" and Star magazine's 2007 issue of the "Most Eligible Billionaire Bachelors."
In almost no time at all, Ayre had established himself as something like the Hugh Heffner of online gambling, making himself and his lavish partying lifestyle the core of Bodog's marketing strategy. He hosted wild parties at his home and in his yachts in Costa Rica and the Bodog website regularly featured the scantily clad "Bodog Girls" who could be found at these parties, alongside armed bodyguards. It quickly became known as the "Bodog Lifestyle."
Selling this image certainly did its magic for Ayre and Bodog. In 2005, to give you a sense of Bodog's scope at the company's height, it recorded a turnover of $7.3 billion, with $210 million of that being pure profit. The party suddenly came to an end in 2009, though, at least for Bodog's US operations.
With the passage of the Unlawful Internet Gaming Act of 2006, the entity that had been accepting US customers on behalf of Bodog, the Morris Mohawk Gaming Group, withdrew from their partnership. The media also begun reporting that Ayre and Bodog had been allegedly eschewing gambling laws in the US and other nations. Forbes reports Ayre's "…taunting analysis of the law: we run a business that can't actually be described as gambling in each country we operate in. But when you add it all together, it's Internet gambling."
This, of course, is pure BS … to say that sports betting and casino gaming online is not gambling. Nevertheless, I am glad that Ayre put together the foundation for one of the best sports betting and online casino sites on the web today, Bodog.
Design
The Bodog of today might look slightly different from the Bodog of the mid-2000s. But, in essence, I think it is much the same. The site still has an air of lavishness, of high class. The site asserts itself in a sleek combination of black and red, with an elegantly organized layout. You'll still find the occasional "Bodog girl" every now and then, even if they have traded in their bikinis for low cut tank tops. In many regards, the Bodog of 2020 looks like a slightly watered down, perhaps you could say 'classier' version of the image that dominated online gambling in the aughts.
It is not just style that the Bodog site has when it comes to design, though. It is also put together in a very intuitive, logical, and user-friendly manner. The top of the site, for instance, offers a menu bar that quickly allows users to jump from one corner of the site to the next: choose between Casino, Sports, Live Dealer, Poker, and Horses. I love the stripped down and straightforward design of this site.
When browsing casino games, too, simplicity and ease are the operating values. The games are so easy to browse and can be filtered in a second by game type, featured, most popular, and new games. Bodog offers a beautiful blend of style, elegance, and intuitiveness that most online casinos strive for but never reach. This is an online casino that I see myself actually wanting to come back to on a daily basis.
The Bodog sportsbook is also easy to use. In fact, the sportsbook's layout is probably one of the most intuitive that I have ever seen. I was immediately fluent in this sportsbook the moment I visited the page for the first time. It is a powerfully simple platform that lets you quickly choose a sport, market, and place bets in no time.
Content and Features
Speaking of Bodog's sportsbook, it is easily one of the most respected and trusted in the industry. It may not be the largest sportsbook in the world, but with 22 different sports to bet on, you would be hard pressed to run out of action here. Some standout aspects of the sportsbook are the fact that Bodog lets you bet on eSports (which a surprising number of sites have neglected) and Olympic sports (another option you don't see as often as you'd think you would). I also am a huge fan of the novelty markets, such as those surrounding politics.
One thing that you should be aware of before making your first deposit with Bodog is the fact that they do have lower betting limits than some of their competitors. The max amount that you can bet on Bodog depends on the market, bet type, event, and so on … but typically ranges between $500 and $2,000. So, ironic given the "Bodog Lifestyle," this might not be the best site for you high rollers out there. Some other concerns about the Bodog sportsbook include the fact that experts say that they charge higher juice than other sportsbooks and there is no live streaming offered on the site – which, as you know, is quickly becoming a must-have for many in-play bettors out there.
Bodog's online casino platform, however, is up there with the best of them. With 150+ casino games available, including blackjack, table games, slots, video poker, and specialty games, Bodog offers a truly unique online casino experience.
Another feature worth noting is the Bodog software, in case you don't prefer to play from your browser. The software was quick and easy to download and allows you a truly customizable gaming experience, such as personalized cards and table designs, play in different languages, and an action spotlight that lets you easily follow along with activity around the card table.
Mobile and Desktop Experience
Bodog is actively pushing their mobile experience onto players – which, of course, is a great thing. They have some unique mobile-only promos to check out. And their mobile casino is definitely worth the download. Their apps are every bit as intuitive and user-friendly as the mobile site. And their mobile casino is very touchscreen friendly (not to mention expansive).
If you are the kind of person who requires the ability to game on the go, Bodog is an excellent choice. This is definitely one of the most mobile-friendly online casinos that I have ever seen. Available on both iOS and Android devices, everyone can bet on the fly.
Suggestions that I have for Bodog
I would love to see Bodog increase their max bets. A betting site is always made better by decreasing the number of restrictions it has. Secondly, increasing the number of casino games, I think, would be wise. Some casinos have thousands, so, to only have around 150 seems like a rip off, especially from one of the most legendary brands in the industry.

Related Sites