UP TO $500
$ 35
Welcome bonus
Claim offer
Minimum deposit:

$5

Minimum bet:

$1
Pros and Cons
Great site and app design

Tons of free contests to practice

Customizable leagues for you and your friends
Some expert players with unfair advantages

A very sketchy company history
Top Three Reason to Join
Awesome daily and weekly fantasy platform
Unique and fun sportsbook
Company Information
Phisical address:

222 Berkeley St. Boston, MA 02116

Website:

https://www.draftkings.com/

Date Established:

2012

Email:

[email protected]

Country Restrictions:

Brazil,
Poland,
Turkey,
Serbia,
Croatia,
Japan,
Hungary

more

Accepted for customers from:

United States of America,
Ireland,
United Kingdom,
Portugal,
Netherlands,
India,
Bulgaria,
Belgium,
Czech Republic,
Philippines,
North Korea,
South Korea,
Denmark,
New Zealand,
Israel,
Bangladesh,
Singapore,
South Africa,
Russia,
China,
Venezuela,
Malta,
Latvia,
Dominican Republic,
United Arab Emirates,
Switzerland,
Slovakia,
Romania,
Nigeria,
Slovenia,
Colombia,
Thailand,
Vietnam,
Chile,
Indonesia,
Malaysia,
Egypt,
Costa Rica,
Lithuania,
Pakistan,
Kenya,
Cyprus,
Kyrgyzstan,
Saudi Arabia,
Peru,
El Salvador,
Algeria,
Tunisia,
Belarus,
Mauritius,
Luxembourg,
Bahamas,
Guatemala,
Lebanon,
Estonia,
Ecuador,
Democratic Republic of the Congo,
Argentina,
Sri Lanka,
Panama,
Armenia,
Morocco,
Iceland,
Zimbabwe,
Kuwait,
Bahrain,
Tanzania,
Nepal,
Montenegro,
Senegal,
Georgia,
Ghana,
Jamaica,
Kazakhstan,
Albania,
Botswana,
Canada,
Mexico,
Australia,
Norway,
Sweden,
Finland,
Germany,
Austria,
France,
Spain,
Italy,
Ukraine,
Greece

more

Other products
Esports

Bitcoin

Bingo

Combined Betting

Entertainment

Football pool

In-Play Betting

Live Betting

Live Casino

Live Streaming

Online Games

Poker

Politics

Virtual Sports

DraftKings in short
Minimum Deposit

$5

Customer support

Live Betting

Minimum Bet

$1

In-Play Betting

Live Streaming

Mobile App

Combined Betting

Welcome Bonus

Football pool

Bitcoin Bet

Summary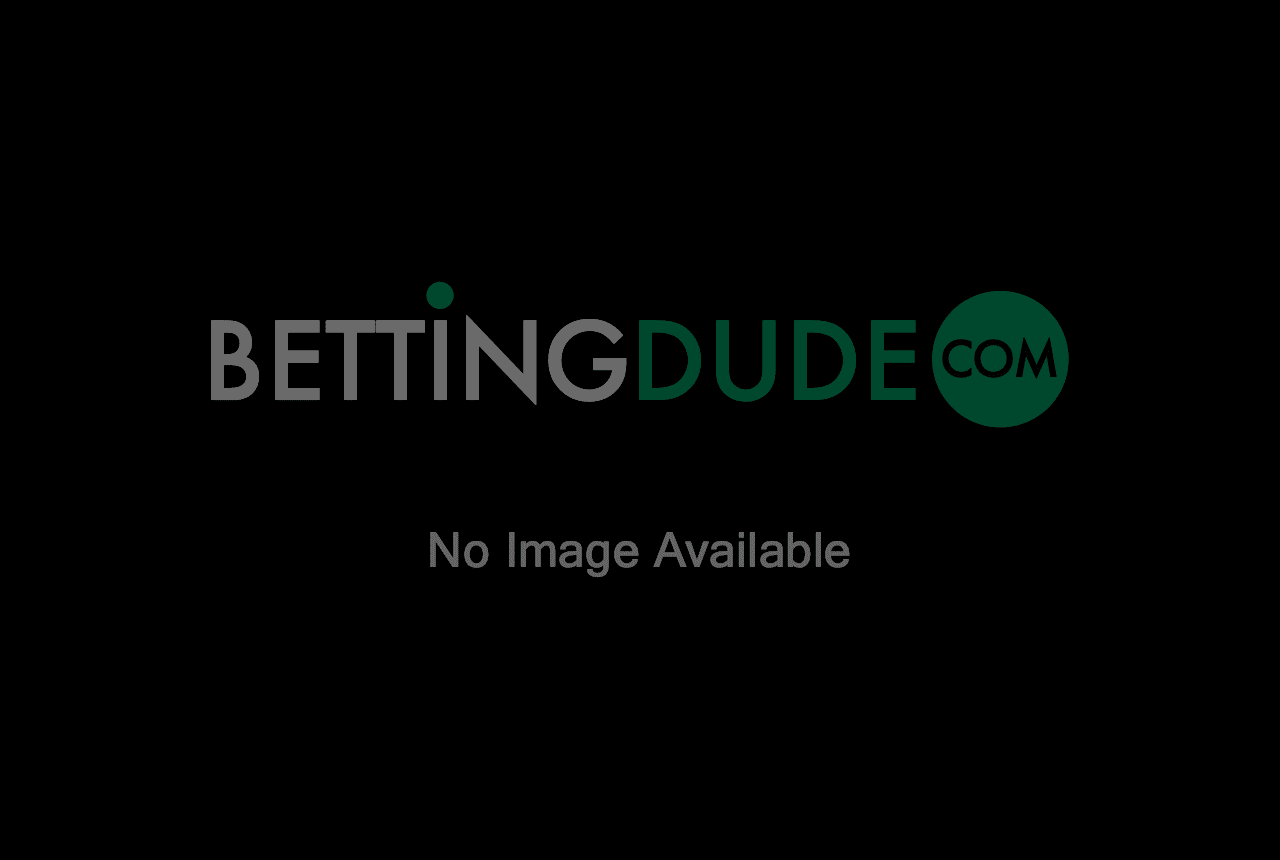 Introduction
Anyone who has heard of fantasy football has likely also heard of Draft Kings. As one of the largest fantasy sports platforms in the world (if not the largest), Draft Kings has received a great deal of praise, critical acclaim, and, of course, controversy. Perhaps you have seen the Last Week Tonight episode in which John Oliver chastises the biggest fantasy sports providers, including Draft Kings and Fan Duel, accusing them of being dishonest, misleading, and insidiously dodging regulations.
One of the many concerns that Oliver brought to the table concerns the illusion that "regular players" are playing against other players with the same information and skillsets. This, however, was brought into question when news came to light via a New York Times article that a Draft Kings employee unwittingly released data prior to the beginning of the NFL's week 3. Not so ironically, that same employee then won $350,000 on Draft King's rival site, Fan Duel the same week.
Upon this scandal, New York's Attorney General, Eric Schneiderman opened an investigation into the 2 fantasy companies, demanding an array of internal data that might demonstrate how the companies prevent fraud. After this controversy reached a fever pitch, ESPN also announced that they would no longer be running Draft Kings' sponsored segments. However, paid advertisements would still be permitted.
If you are reading this and feel a bit discouraged about Draft Kings, that is understandable. But I am not frontloading this information so that you will completely write Draft Kings off as a viable fantasy sports and sports betting site. I just think it is only fair to be up front with my readers about issues that have come up with every gambling site that I review. That way, if anything does happen to be a deal breaker for you, you don't have to waste any more of your time.
There are still millions of users who swear by Draft Kings, nonetheless, and the company is showing no signs of slowing up or dying down. So, regardless of the company's arguably unethical and legally dodgy behavior, Draft Kings remains one of the industry leaders in fantasy sports. Plus, the site has recently begun to expand its reach far beyond just daily fantasy, perhaps signaling that they are embracing the fact that, contrary to their branding in the past, they are, indeed, a gambling outfit.
In addition to a robust and powerful daily fantasy platform, Draft Kings now also offers a highly competitive and excellently executed sportsbook, a sizeable casino, and live-dealer card games. Draft Kings, today, stands tall as one of the premiere sports betting, daily fantasy, and online casino enterprises in the world.
But is Draft Kings the best sports betting and online casino site for you? Well, that will depend entirely on what it is that you are looking for. The only way to find out with certainty, of course, is to delve in and take a closer look at the site itself, where Draft Kings came from, and everything that the service has to offer. So, without further ado, let's take a closer look at Draft Kings once and for all.
History
Interestingly enough, Draft Kings was created by 3 former Vista Print employees (you know, that site that helps you print business cards). Jason Robins, Matthew Kalish, and Paul Liberman established Draft Kings in 2012. In the very early stages of company development, Draft Kings was being operated entirely out of Liberman's house. The company's first product came in the form of a one on one baseball contest, which was launched in concert with the opening day of Major League Baseball, 2012.
In July of the same year, Draft Kings announced its first major round of fundraising. They received a $1.4 million investment from Ryan Moore, a member of the Cambridge based venture capital firm, Accomplice. Moore fronted the money with help from other investors.
In 2013, the MLB, too, chose to help Draft Kings rise to prominence. The MLB invested an undisclosed amount, which made the league the first professional sports organization to ever invest in a daily fantasy sports company.
By the time 2014 had rolled around, the company had done so well that it was able to announce that it had awarded $50 million in winnings to players of weekly and daily fantasy baseball, daily fantasy hockey, and daily fantasy basketball in 2013 alone. This is the year that the company also boasted 50,000 daily active users and roughly a million registered players – an enormous milestone for Draft Kings.
Draft Kings entered another round of funding in 2015. This time, having already established their clout and reputation in the world of fantasy sports, the company managed to land investments that totaled a whopping $300 million. This round of funding was led by Fox Sports, but also included the Kraft Group (who own the New England Patriots), as well as Wellington Management (an enormous financial firm based out of Boston).
This particular agreement included a provision stating that Draft Kings must spend $250 million in advertising with Fox Sports over the 3 years to follow. Due to the landmark acquisition of 21st Century Fox, however, in March of 2019, Fox's stake in Draft Kings is now owned by the Walt Disney Company. Can you imagine hitting up a Draft King's kiosk and tweaking your lineup at Disney World? Weird, but not surprising, seeing as Disney has its hands in just about everything these days.
In 2015, Draft Kings made the move towards UK expansion, announcing that it had been granted a license by the UK Gambling Commission to operate pool wagering services. Draft Kings' official launch in the UK took place on February 5th of 2016 and began with daily fantasy football (soccer). The next year, Draft Kings also got a skilled games license from Malta, which enabled them to operate throughout the European Union as well – at least to those countries that accept gambling licenses from other EU countries, such as Germany.
Draft Kings didn't launch its first official online sportsbook until 2018, and they did so in New Jersey, making it the first legal online sportsbook in the US to exist outside of Nevada. Since the initial New Jersey launch Draft Kings has managed to expand their sportsbook to New York, Indiana, Iowa, West Virginia, Indiana, Iowa, and Mississippi.
More recently, though, Draft Kings have finalized a reverse merger that has been valuated at $3.3 billion and made Draft Kings a publicly traded company. The merger was made possible thanks to Diamond Eagle Acquisitions Corp., a shell corporation created with the sole intent of merging with another company in order to be publicly traded and European tech company that specializes in sports betting solutions, SB Tech Global Ltd.
Design
Draft Kings infamously does not play by the typical rules, as has been evidenced in their penchant legal loophole discovery. The same holds true, however, when looking at the site's design. Whether you are taking a look at Draft Kings' daily and weekly fantasy platforms or you are looking at their sportsbook, one thing remains true: it is far from average.
Sometimes diverging from what is standard and typical results in a flop. This is far from the case, though, with Draft Kings. Their site, every corner of it, is sleek, professional, user-friendly, and intuitive. It has never been easier to create and change your fantasy lineup. On one side of the screen, simply search for players (by name, position, or scoring). On the right side of the page, you have your draft lineup. And it is really as simple as that. Just add a player to your roster ("+" button), remove a player as you see fit (click "X").
The sportsbook, too, has an awesome design to it. In fact, it looks nothing like any other sportsbook that I have seen up until now. The usual layout is something like this: list of sports and markets on the left side of the screen, possible bets and stats in the center, bet slip on the right-hand side. Draft Kings, however, rejects this standard layout and, instead, presents everything in a top-down format.
You will find your list of sports and markets, then, at the very top of the page – just select one from a horizontal list of tabs. In the section below, you'll find a range of potential bets to place – each of which, mind you, is extremely clear and easily legible. I like how they put the bet in the form of a question (i.e. Who will cover the spread? or Who will win?). Your bet slip, in a twist of convention, is permanently embedded on the right-hand side of the page.
Keep scrolling down and you will find your live bet section, enabling in-play betting to occur on the same page as futures. Personally, I love this fully integrated layout, instead of having to click to different sections of the site to place futures and in-play bets. It is seamless.
Content and Features
So, everyone is already well aware of Draft Kings' daily and weekly fantasy sports platforms. Draft Kings allows you to create a fantasy team for a number of sports, including football, American football, baseball, basketball, hockey, golf, tennis, CFL, NASCAR, MMA, eSports, and XFL.
What many people may not know, though, is that Draft Kings also offers a sportsbook. It may not be the biggest sportsbook on the web, but it is certainly a fun one. Bet on 18 different sports (with plenty of international leagues therein). Place future bets or enjoy Draft Kings' live in-play bets to put yourself at the center of the action. Draft Kings does have live streaming capabilities … but they are nowhere near as comprehensive as some of the other sportsbooks on the web. So, if this is a necessity for you, there are likely better sportsbooks out there.
Lastly, Draft Kings also has an online casino. This is probably the weakest platform of all of those that Draft Kings offers. But it still adds a bit of fun when you need to take a break from your fantasy team or sportsbook. It is far from the largest online casino, but it is a nice additional touch, nonetheless. The casino offers slots, table games, card games, and live poker.
Mobile and Desktop Experience
Draft Kings is one of the industry leaders when it comes to mobile gaming. There are 2 apps, one for fantasy and one for the sportsbook. Both of the apps are excellent, intuitive, functionally flawless, sleek, and easy to use. Available on both Android and iOS devices, every Draft Kings app has an appropriately high user rating. If you are interested in playing mobile casino games, all you have to do is find the "casino" tab at the top of the sportsbook app and start gaming no matter where you happen to be.
Suggestions that I have for Draft Kings
How about, stop being such a shady company? Does that count as a suggestion? I want to like Draft Kings so badly, but, unfortunately, I just cannot personally square all of the shadowy and ethically questionable things that they have done over the years. Plus, having shamelessly utilized a shell company in order to pull off a 'merger' just this year, it doesn't look like Draft Kings has any intention of transitioning into an open and honest operation any time soon.

Related Sites