Claim offer
Minimum deposit:

€40

Minimum bet:

€1

Bettings limits:

€1000
Pros and Cons
Sizeable sportsbook

Excellent handicap odds

Great live betting

Fun casino (and live games)
Mediocre site design

No app

Somewhat limited international markets
Top Three Reason to Join
Number one for Asian handicaps
Biggest online sportsbook in Asia
Company Information
Website:

https://www.sbobet.com

Date Established:

2003

Email:

[email protected]

Phone:

+44 1624 721 960

Country Restrictions:

United Kingdom,
United States of America,
Singapore,
Belgium,
Greece,
Germany,
Australia,
France,
Turkey

more

Currencies Accepted:

AUD,
GBP,
CAD,
CNY,
EUR,
IDR,
JPY,
MYR,
NZD,
NOK,
ZAR,
KRW,
SEK,
THB,
VND

more

Accepted for customers from:

Albania,
Armenia,
Austria,
Azerbaijan,
Bangladesh,
Belarus,
Belgium,
Benin,
Bosnia and Herzegovina,
Brazil,
Bulgaria,
Cambodia,
Canada,
China,
Colombia,
Costa Rica,
Croatia,
Cuba,
Cyprus,
Czech Republic,
Denmark,
Egypt,
Estonia,
Finland,
Georgia,
Germany,
Greece,
Hong Kong,
Hungary,
India,
Indonesia,
Iran,
Iraq,
Ireland,
Israel,
Italy,
Japan,
Kazakhstan,
Kenya,
Kyrgyzstan,
Latvia,
Lithuania,
Luxembourg,
Malaysia,
Malta,
Mexico,
Moldova,
Montenegro,
Morocco,
Mozambique,
Myanmar,
Netherlands,
Nigeria,
North Korea,
North Macedonia,
Norway,
Pakistan,
Philippines,
Poland,
Romania,
Russia,
Serbia,
Singapore,
Slovakia,
South Africa,
South Korea,
Spain,
Sweden,
Switzerland,
Thailand,
Tunisia,
Ukraine,
United Arab Emirates,
United States of America,
Uzbekistan,
Vietnam,
Zimbabwe

more

Other products
Esports

Bitcoin

Bingo

Combined Betting

Entertainment

Football pool

In-Play Betting

Live Betting

Live Casino

Live Streaming

Online Games

Poker

Politics

Virtual Sports

Sbobet in short
Minimum Deposit

€40

Customer support

Live Betting

Minimum Bet

€1

In-Play Betting

Live Streaming

Betting Limits

Mobile App

Combined Betting

Welcome Bonus

Football pool

Bitcoin Bet

Summary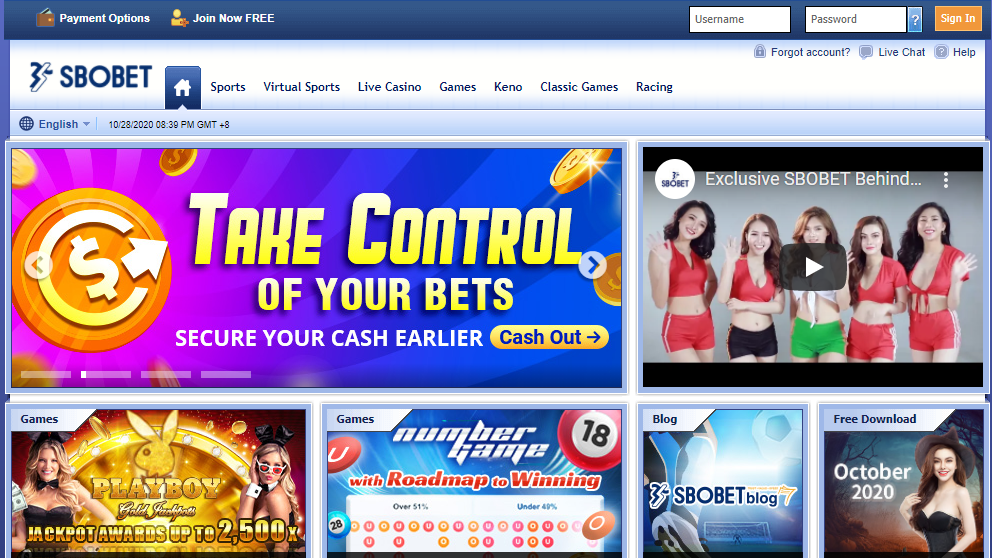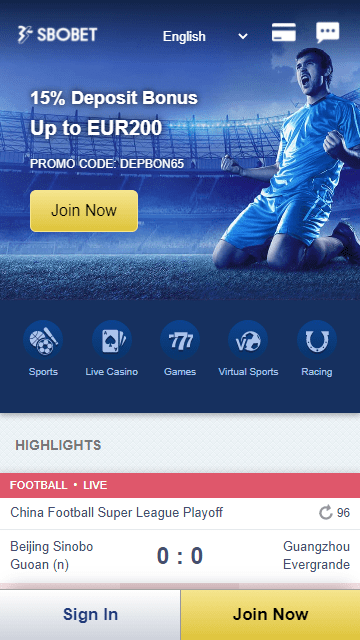 Introduction
When it comes time to find a go-to sports betting and online casino site, there are a great deal of categories to take into account. Naturally, you are going to want to find a site that has a sizeable sportsbook with plenty of markets and competitive odds. You need to make sure that your site of choice offers user-friendly and intuitive site design so that bets can be placed as seamlessly and conveniently as possible. Perhaps you want a site that makes in-play betting streamlined, fast, and easy. Plus, ideally, your site will also offer an enormous casino with enough games to keep you occupied for hours and a high-quality live casino as well.
There is no doubt that all of these factors are paramount when evaluating a betting site, but I would argue that these concerns are secondary to what is always first and foremost when choosing a website that you will be pooling your money into: safety and legitimacy. Maybe it comes as no surprise, but a disconcerting number of betting sites on the web are, shall we say, sketchy at best.
Sure, there are plenty of straight up scam sites, but what I find to be even more pernicious is the fact that there are also a lot of widely known and popular betting sites that have a history of treating their customers unfairly and doing some pretty dodgy things with players' money. Which is why I always like to get any controversial histories out of the way up front when I am reviewing a betting site. That way, you know right away (without having to read through the entire review) whether you can justify even considering a certain site.
This is, unfortunately, the case with the site that we will be taking a look at today, SBO Bet. There are several ethically questionable incidents to discuss with this site. Granted, they all took place 6+ years ago and, to their credit, it would appear as if most of them have been corrected … but they still seem pertinent enough to be worth bringing up, nonetheless.
The site's first big offense took place in October of 2008, when SBO Bet was asked to provide evidence regarding a possible match fixing scandal surrounding the Football Association (FA) championship between Derby County and Norwich City. SBO Bet, instead of eagerly complying in order to squash all suspicions as fast as possible, refused to provide evidence. They claimed the request was "excessive" and would result in a breach of player privacy.
I will say this: SBO Bet's concerns over customer privacy do seem legitimate to me. So, there is a way in which this controversy can be seen as a positive mark for the company. Especially when you consider the fact that the FA eventually concluded that no match fixing had taken place. Still, though, SBO Bet's reluctance to cooperate with an investigation into such an egregious act has made some skeptical of the service in general.
The following year, On September 24th of 2009, SBO Bet was at the center of yet another match fixing accusation. Two news agencies from Bulgaria, No Invite and 24 Chase Daily, published articles that claimed SBO Bet had fixed a football match between CSKA Sofia and Levski. Once again, though, these allegations were proven to be false. The 2 news outlets later issued apologies and published correction articles stating clearly that SBO Bet was not involved in match fixing of any sort.
The next month, however, in October of 2009, the Premier League went public with their criticism and disapproval of SBO Bet's practice of offering live betting pools on academy football games, asserting that youth sports should never be subjected to gambling of any sort. Again, though, SBO Bet redeemed themselves (in a way) and immediately put an end to these markets on their sportsbook.
So, as you can see, although SBO Bet has been party their fair share of trouble, it does not necessarily mean that they are an illegitimate gambling outfit. The site is, as all of the evidence has proven, 100% trustworthy and dependable. However, I did think it was necessary to inform you of the fact that there have been numerous allegations against them – granted nothing of the sort has occurred in almost a decade.
If this deters you, though, worry not, there are hundreds of other options to choose from on my list. If you are still on board with SBO Bet (I know that I am), then you are in for a treat; SBO Bet has a great sportsbook. In fact, it is easily the largest sportsbook in Asia, which makes it the number one source for Asian handicaps. So, if you are still with me, let's take a closer look at SBO Bet and everything that this site has to offer.
History
It hasn't been all controversy that SBO Bet has faced since their founding in 2004. The company also has a reputation of being an award-winning betting site. In 2009 (the same year that the company was slandered by two Bulgarian presses), SBO Bet was honored by receiving the "Asian Operator of the Year" award at the annual eGaming Review Magazine Awards ceremony.
In addition to being named the best operator in Asia, SBO Bet was also ranked just shy of the top 10 online gaming sites in the world, also according to eGaming Review Magazine. SBO Bet was listed in 11th place on The Power 50 Companies list published by eGaming Review Magazine (in 2011). So, although there have been organizations and individuals that have sought to bring SBO Bet down, the fact of the matter remains: SBO Bet is and has been for quite some time one of the top betting sites and online casinos in the world.
Design
One actual concern that I have regarding SBO Bet is the fact that the site design is nowhere near the best that I have ever seen. For a site that has been ranked 11th best in the world, I would expect top-notch site design, and that is just not what I get from this site. Don't get me wrong, the site is not unusable. It is functionally fine. However, I do not get the impression that a great deal of effort went into the site design.
It looks, to be frank, rather cheap. SBO Bet's site design is a far cry from the responsive, immersive, and experiential sites that you may have become accustomed to when it comes to betting sites. It is very basic … not that I necessarily need my sportsbook or online casino to be exorbitantly flashy or anything like that. It just has a rather bland and, I would say, "manual" feel to it.
The sportsbook, for instance, is very data heavy. You may be saying to yourself, 'well, duh, a sportsbook is based entirely on sports statistics, wagers, and highlights … of course it is going to be data heavy.' What I mean, though, is that the data is not graphically represented in any kind of interesting or meaningful way. There are lots of sites, in other words, that put a great deal of effort into providing this information cleanly, often separating it with clear and easily legible sections.
What you get from SBO Bet, however, is little more than a classic sportsbook chart layout. Perhaps if you are a bookmaking purist, this will appeal to you. I, on the other hand, tend to prefer a more modernized approach. If you are using technology to build a site, why not fully embrace that fact and try to find innovative solutions, you know what I mean?
That being said, from a functional standpoint, SBO Bet's sportsbook is decent enough. You'll find a full list of sports on which you can bet on the left-hand side of the page, live-updated highlights and stats in the middle, and a permanently embedded bet slip on the left. I do also appreciate the fact that you can filter the middle matter by date, market, handicap, and 1x2s. The sports list also offers a quick way to toggle between all events and live events, which is a nice touch.
Content and Features
So, SBO Bet's sportsbook, as we just established offers both futures and live, in-play bets. Beyond that, though, it is very diverse and expansive. With 37 sports to choose from, each of which is broken down into multiple leagues, and hundreds of bets on the site's more popular sports (such as football and table tennis), SBO Bet's sportsbook is versatile and competitive.
What really makes SBO Bet stand out, though, is the fact that it is simply the only site you'll need if your main concern is finding the best odds on Asian handicap bets. Pair this with a relatively high max bet of £100,000 and a history of close to no win-limitations and you begin to see a site emerge that is excellent for high rollers with a penchant for Asian markets.
SBO Bet is also awesome for those of you who love a good live bet. With a solid live streaming service on the site, in-play bets are bound to be riveting. SBO Bet typically offers somewhere between 20 and 25 live streamed events per day. This is great, but some of the site's competitors do offer even more. The live streaming experience is further hindered by the fact that SBO Bet does not provide as many useful in-play controls, such as auto-refreshed odds, auto-processed bets, and 'accept if better odds.'
SBO Bet also offers a decent casino, including 100+ slots, 33 classic casino games, 19 arcade games, 7 virtual games, and nearly 40 scratch cards. Pair this with an acceptable selection of virtual sports, a racing book, and some fun live casino games and the full appeal of SBO Bet begins to make itself known. Although it may not be the largest betting site on the web, it is certainly formidable when it comes to the range of the products offered (and their quality).
Mobile and Desktop Experience
Unfortunately, SBO Bet does not have a mobile app available at the moment. This is a bummer, naturally, since mobile betting and gaming is in high demand right now (and has been for about a decade). You'd think that a gaming outlet as respected and popular as this one would want to provide an excellent mobile gaming experience as well. However, this is not the case.
The mobile site, too, could be greatly improved. Again, like the desktop site, it is rather basic. Sure, it gets the job done … but I think that it could do more than that. Correction: I believe that a betting site of this stature should do more than just provide its customers with the bare minimum.
Suggestions that I have for
Obviously, I would like to see SBO Bet develop and release a mobile app for both Android and iOS devices. In the meantime, I highly suggest that SBO Bet consider a complete overhaul of its site design, both mobile and desktop. I don't think that the desktop site needs a whole lot – just a bit of a modernization and an exercise in consolidation and ramping up user experience.

Related Sites