Claim offer
Minimum deposit:

£10

Minimum bet:

£10

Bettings limits:

Varies.
Pros and Cons
Awesome site design

Tons of sports and bets

Versatile site (betting, casino, live casino, virtuals, esports, etc.)
Top Three Reason to Join
Enormously diverse sportsbook
Best eSports odds on the web
Company Information
Current License:

MGA/B2C/292/2015

Website:

https://www.stsbet.com/

Date Established:

1997

Email:

[email protected]

Payout option:

Country Restrictions:

Afghanistan,
Albania,
Algeria,
Angola,
Argentina,
Armenia,
Australia,
Austria,
Bangladesh,
Belarus,
Belgium,
Benin,
Bosnia and Herzegovina,
Botswana,
Brazil,
Bulgaria,
Burkina Faso,
Burundi,
Cambodia,
Cameroon,
Canada,
Central African Republic,
Chad,
Colombia,
Costa Rica,
Croatia,
Cyprus,
Czech Republic,
Denmark,
Djibouti,
Egypt,
Equatorial Guinea,
Eritrea,
Estonia,
Ethiopia,
Finland,
France,
Gabon,
Gambia,
Georgia,
Ghana,
Greece,
Guinea,
Guinea-Bissau,
Hungary,
India,
Indonesia,
Ireland,
Italy,
Japan,
Kazakhstan,
Kenya,
Laos,
Latvia,
Lesotho,
Liberia,
Libya,
Lithuania,
Madagascar,
Malawi,
Malaysia,
Maldives,
Mali,
Mauritania,
Micronesia,
Moldova,
Monaco,
Mongolia,
Montenegro,
Morocco,
Mozambique,
Myanmar,
Nepal,
Netherlands,
New Zealand,
Niger,
Nigeria,
Norway,
Pakistan,
Paraguay,
Peru,
Philippines,
Poland,
Portugal,
Romania,
Russia,
Rwanda,
Samoa,
Serbia,
Singapore,
Somalia,
South Africa,
South Korea,
Spain,
Sudan,
Swaziland,
Sweden,
Switzerland,
Tajikistan,
Thailand,
Togo,
Tonga,
Tunisia,
Turkey,
Turkmenistan,
United States of America,
Uganda,
Ukraine,
Uruguay,
Uzbekistan,
Vanuatu,
Zimbabwe

more

Currencies Accepted:

Accepted for customers from:

Germany,
Poland,
Malta,
Mexico,
Ireland,
Norway,
United Kingdom,
Austria,
Finland,
Brazil,
Slovenia,
Slovakia,
Australia,
Iceland,
Argentina,
Russia,
Morocco,
Latvia,
Venezuela,
France,
Spain,
Armenia,
Belgium,
Sweden,
Pakistan,
Greece,
Portugal,
Philippines,
Italy,
Estonia,
Ethiopia,
Ukraine

more

Other products
Esports

Bitcoin

Bingo

Combined Betting

Entertainment

Football pool

In-Play Betting

Live Betting

Live Casino

Live Streaming

Online Games

Poker

Politics

Virtual Sports

Sts in short
Minimum Deposit

£10

Customer support

Live Betting

Minimum Bet

£10

In-Play Betting

Live Streaming

Betting Limits

Mobile App

Combined Betting

Welcome Bonus

Football pool

Summary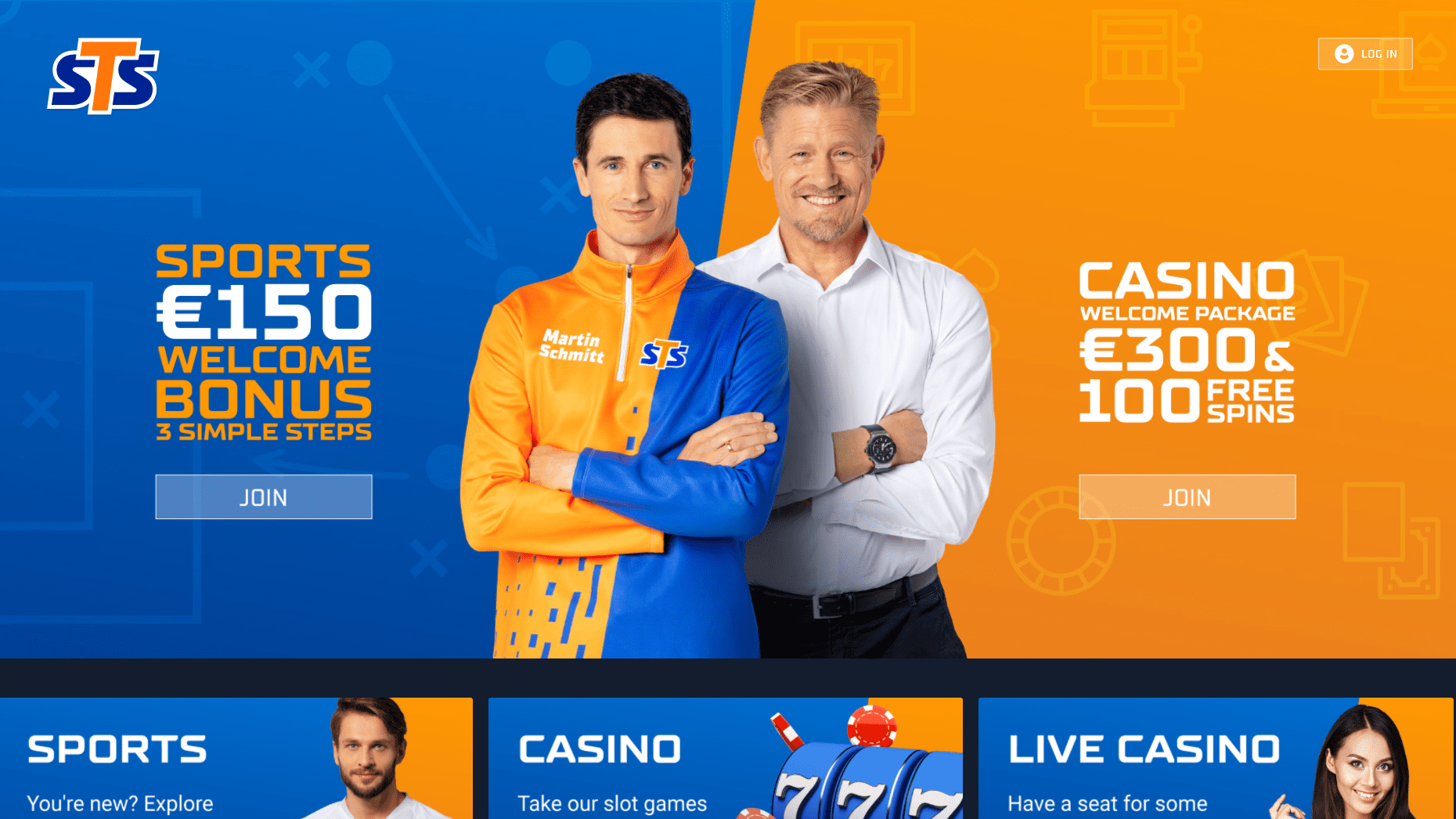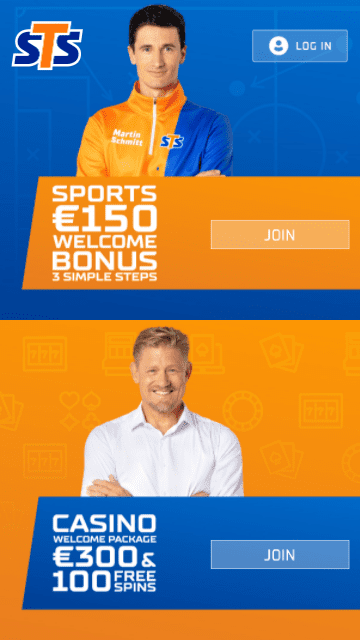 Introduction
What do you look for when it comes time to find the perfect sports betting and online casino site? What do you value most? Is it a large and diverse sportsbook? Is it some of the most competitive odds on the market? Is it being able to take advantage of a huge range of bet types? Maybe you care most about having an intuitive interface and site layout?
Or maybe you don't care about the sportsbook at all. Perhaps you are more of a casino gamer. Maybe what matters most to you when it comes to finding the best betting site is an enormous online casino. Maybe you require a ton of different games from a huge range of types. Do you want a site that offers hundreds (or thousands) of slots, video card games, table games, jackpots, lotteries, and scratchers? If so, there are plenty of sites out there for you to choose from.
Then there are some of us who only really care about the sites that have an exceptional live casino. We need excellent video streaming with real live dealers, real gameplay with fellow players, and actual head to head action. For some of us, there is no exception, our go-to betting site needs to have one of the best live casino interfaces on the web.
Ideally, of course, the site that we rely on will cater to all 3 of these desires. There is something to be said, to be sure, about a site that can adequately provide any and every kind of online gambling. Sometimes it is nice to know that you have a plethora of options at your disposal. Should you grow bored of betting on sports (or maybe the spread is just not as exciting on a given day), you want to be able to turn your attention to a decent online casino, and vice versa.
Is there anything to take into account that could possibly be more important than having a ton of excellent features and great odds at your disposal? Well, actually, I would argue that there is. Making sure that you are putting your money into a site that is trusted and reputable is probably the number one concern. You don't want to get ripped off, after all, do you?
Unfortunately, there are way too many sites out there that would-be players should steer far away from. Scams are everywhere on the internet, no doubt, but they seem to be especially plentiful in the world of online gambling – which is precisely why I have chosen to dedicate so much of my time to reviewing betting sites.
I don't want people to get ripped off, I don't want people to be scammed. I have seen it happen one too many times. Sometimes even sites that have been around for decades have been known to engage in unethical behavior towards their customers. So, it turns out, choosing a site just on brand recognition alone is not going to be enough.
Therefore, you have come to the right place. If ever a site that I review has notable allegations against it or a history of screwing people over, I will do my best to tell you up front. I don't want any of my readers wasting their time, energy, or money on illegitimate betting sites … only the best of the best here.
In that spirit, today we will be taking a look at a site that, as far as I can tell, has a fine reputation and a history of legitimacy. The site that we will be evaluating today is STS Bet, whose sportsbook is renowned for its impressive concentration of live matches featured – 30,000 per month the website claims – and live events streaming from over 50 categories. This site, at least on paper, seems to have what it takes to become a leading contender on my list of the best sports betting and online casino sites on the web.
However, there is only one way to figure out for sure if STS Bet lives up to all the hype. And that is, of course, to delve in for ourselves and take a look at everything that the site has to offer, as well as how well the interface is designed, how mobile friendly it is, and what (if any) useful and unique features that it has to offer. So, without further ado, allow me to introduce you to STS Bet.
History
Unfortunately, not a whole lot is known about the origin story of STS Bet. All that I was able to gather from looking around the web is that the site received its gambling registration in December of 2008. Like many online sites, STS Bet went through Malta in order to become registered, as they have very lax regulations when it comes to gambling.
Aside from that, though, I was not able to learn much about who founded the company, how they have progressed over the years, etc. Nevertheless, STS Bet is a prime example of the fact that where one comes from may not matter as much as where one is headed, because STS Bet appears poised to be headed for the top of everyone's sports betting and online casino site lists.
Design
I was very pleased to see that whoever is behind STS Bet has taken the time, energy, and effort to provide customers with a sleek, modern, utilitarian, and fun site design. The colors, for instance, of the site are both unique and sporty. An orange and blue theme both gets you excited to place your bets without losing sight of style. The site as a whole, actually, is refreshingly sharp, modern, and easy to use.
Taking a look at the sportsbook, for instance, you'll find a very neatly organized site design that blends convenience and aesthetics perfectly. Bold fonts make everything stand out while meticulous organization of windows and boxes make everything easy to locate. The people behind STS Bet have managed to do the impossible … they have jampacked a ton of content onto their sportsbook without making it look overwhelming, cluttered, or chaotic. Everything on the page has its place, and the end result is one that is tidy and intuitive.
As is rather typical, you will find a list of sports and categories spanning the left-hand side of the page. Above the A to Z list, you will be able to quickly browse some of the top leagues available on STS Bet. To the right of that, you will find all of the bets that can be placed currently – each one clearly separated by category, with additional filtering options available therein. When it is time to place a bet, simply click on one of the options in the middle of the sportsbook and, voila, your bet slip magically appears on the lower right side of the page (similarly to a messenger application). When you are done placing your bet, simply collapse the bet slip and clear space on the page.
The casino, too, is equally well designed. Everything here is also neatly organized, this time by a comprehensive system of tagging. Browse games by tag, many of which are featured at the top of the online casino's lobby. Or simply browse titles by featured, new, etc. What I love about the design in this instance is that your bet slip does not disappear if you minimize it on the sportsbook and then visit the online casino – keep track of your bets no matter what else you care to do on the site. This is the kind of streamlined and responsive design that I look for in a site like this.
I may, at this point in the review, be willing to go so far as to say that STS Bet is one of the best-designed sports betting and online casino sites that I have reviewed in recent memory. If an intuitive and user-friendly interface is a major concern of yours, this is definitely a site that you will want to have on your radar.
Content and Features
In addition to an online casino that offers slots, jackpots, bonuses, video poker, table games, and more, STS Bet offers a live casino experience as well. Play head to head with real poker or blackjack dealers, testing out your skills in real time with other players. Plus, STS Bet has a wide variety of virtual sports, eSports betting, and tournaments, and promos for you to take advantage of.
But the real feature that keeps people coming back to STS Bet is its excellent sportsbook. Offering one of the largest and most diverse sportsbooks on the web, STS Bet lets you bet on over 50 different categories. From the most popular sports in the world, such as football, basketball, and hockey, to some of the more obscure markets, you will be sure to find plenty of action – 24 hours a day, 7 days a week – on STS Bet.
Furthermore, few sites come close to rivaling STS Bet in terms of its live betting features. Enjoy constantly updated live scores, tons of in-play statistics and projections, and an awesome graphic visualizer that lets you keep up with every play of the game. Although STS Bet does not currently have a live stream for sporting events, you can tune into live streams of its eSports division, which has some of the best odds on the web.
Mobile and Desktop Experience
Sadly, STS Bet does not have a mobile app on the market at the moment. Although, for obvious reasons, I always prefer it when a site does have a native app (or more), so long as the site is optimized well enough for a smooth and seamless mobile browser betting and playing experience, I am usually willing to look the other way.
That does appear to be the case with STS Bet. The site is perfectly optimized for mobile devices, resulting in a very smooth and instinctive experience. Everything loads pretty instantaneously, and both the sportsbook and casino games are adjusted for touchscreen devices. STS Bet may not be the perfect choice for the bettor on the go, but it certainly gets the job done in a pinch.
Suggestions that I have for STS Bet
Since we are already on the topic, I would love to see STS Bet develop an app soon. If they did so, I have a feeling that their stock would soar (so to speak) in the world of sportsbook and online casino websites. Mobile gaming is the future and I believe in STS Bet … I would not want to see them miss the opportunity to place in the top 5 betting sites in the years to come. I think this is totally doable if STS Bet simply fixes a few minor issues such as this one.
I would also like to see STS Bet expand their live streaming. In order to be truly competitive in the world of in-play betting, this is a must-have. STS Bet has already put so much effort into making their in-play betting platform incredible, why not go the next step and add on live streaming of some sporting events?

Related Sites