Claim offer
Minimum deposit:

$20

Minimum bet:

$0.10

Bettings limits:

$5,000
Pros and Cons
Very mobile friendly

Solid sportsbook

Tons of casino games, table games, slots, eSports, etc.
Sordid past with customer service and security

Desktop site could be improved
Company Information
Website:

https://bettingdude.me/betonline

Date Established:

1991

Email:

[email protected]

Phone:

+1-888-426-3661

Payout option:

Country Restrictions:

Afghanistan,
Australia,
Central African Republic,
Democratic Republic of the Congo,
Eritrea,
Guinea-Bissau,
Iran,
Iraq,
Libya,
Lebanon,
Mali,
Malta,
North Korea,
Somalia,
South Sudan,
Sudan,
Yemen,
Congo,
Cuba,
Guinea,
Liberia,
Myanmar,
Panama,
Slovenia,
Zimbabwe,
Turkey

more

Currencies Accepted:

Accepted for customers from:

United States of America,
United Kingdom,
Canada,
India,
Netherlands,
Russia,
Argentina,
Germany,
Panama,
Cyprus,
Denmark,
Ukraine,
North Korea,
South Korea,
China,
Philippines,
Ireland,
Portugal,
Dominican Republic,
Thailand,
Costa Rica,
Lithuania,
Belarus,
Switzerland,
Romania,
Israel,
Czech Republic,
Belgium,
Colombia,
Hungary,
South Africa,
Kenya,
New Zealand,
Slovakia,
Georgia,
Mexico,
Singapore,
Montenegro,
Tunisia,
Bulgaria,
Venezuela,
Latvia,
Morocco,
Malta,
Uganda,
Peru,
Vietnam,
Afghanistan,
Pakistan,
Chile,
Algeria,
Slovenia,
Bahrain,
Iran,
Estonia,
Andorra,
Armenia,
Zambia,
Luxembourg,
North Macedonia,
Bahamas,
Egypt,
Moldova,
Honduras,
Mauritius,
Bosnia and Herzegovina,
Jamaica,
Jordan,
Ecuador,
Indonesia,
Sri Lanka,
Nigeria,
Kazakhstan,
Mongolia,
Lebanon,
Uruguay,
Iraq,
Bangladesh,
Oman,
Suriname,
Cambodia,
Democratic Republic of the Congo,
Ethiopia,
Taiwan,
Virgin Islands, U.S.,
Brazil,
Australia,
Norway,
Sweden,
Finland,
Poland,
Austria,
France,
Spain,
Italy,
Greece,
Serbia,
Croatia,
Hong Kong,
Japan

more

Other products
Esports

Bitcoin

Bingo

Combined Betting

Entertainment

Football pool

In-Play Betting

Live Betting

Live Casino

Live Streaming

Online Games

Poker

Politics

Virtual Sports

Raitings

Betonline in short
Minimum Deposit

$20

Customer support

Live Betting

Minimum Bet

$0.10

In-Play Betting

Live Streaming

Betting Limits

Mobile App

Combined Betting

Welcome Bonus

Football pool

Bitcoin Bet

Summary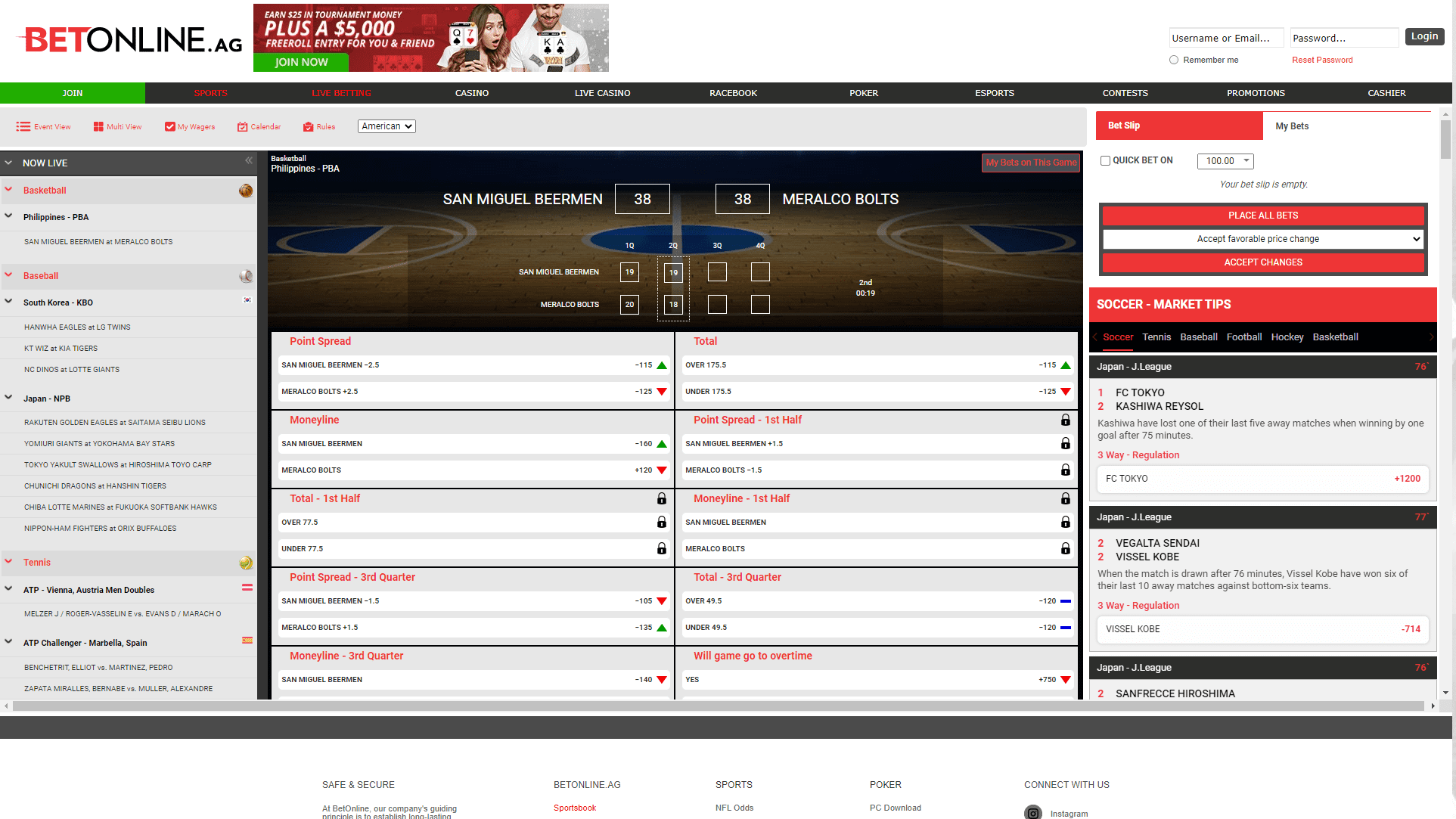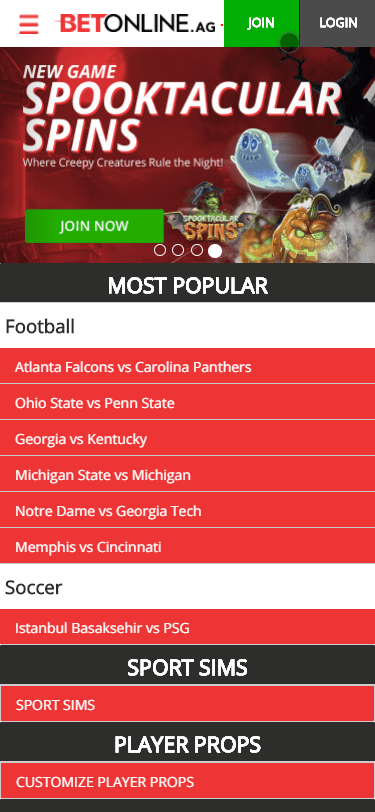 Introduction
There are so many different factors to take into account when evaluating whether an online sports betting and casino site is right for you. The most important thing to consider, though, has to be the unanimous question, 'is this site legit?' Safety is paramount when it comes to sites of this nature. It is certainly a natural concern. I mean, on how many other sites will you be depositing and withdrawing that much money? If you are even going to consider dumping hundreds or even thousands of dollars into a site, you need to be 100% certain that you aren't going to be ripped off.
Scams are everywhere on the internet. It seems sometimes as if you have to constantly be checking into things when online, to ensure that somebody isn't trying to ensnare you and steal your money. Gambling sites are no different. Especially when you consider the fact that, yes, peoples' worst fears have come true on betting sites. People have been ripped off, sites that have looked like legit online casinos have taken people's money and run in the past. This is not an unfounded worry.
Which is why, arguably more so than any other site you spend your money on, it is crucial that you do your research and thoroughly vet any betting site or online casino that you are considering becoming a member of. I'll be honest … it can be a difficult task sometimes. Because sites that are scams go to great lengths to try and hide this fact, naturally. So, you have to be extra vigilant in looking into these sites. The last thing you want to do is give your bank account information to some sketchy Nigerian Prince enterprise claiming to be an online sportsbook.
Luckily, though, I am here to lend you a hand. I understand that you are a busy person. You have a life. You probably have a job, a family, hobbies, other things to do. You can't realistically be banking hour after hour to figure out if a certain sportsbook is legit or not. Let me handle that. All you have to do, then, is take the 10 or 15 minutes it will take to read through my comprehensive reviews. Or, screw it, just scroll down to the pros and cons section if you don't care about the ins and outs of the site that you're interested in. Never before has it been easier to find out if a site is legit.
Although you could just scroll down to the pros and cons list, I do strongly advise that you read through the entire review. Not just because I put my time, effort, and energy into it (although, sure, that may be part of it), but because you won't be able to know for sure if a site is right for you if you don't have a full understanding of everything that the site offers! My reviews provide a rare glimpse behind the curtain of these sites, allowing you to effectively experience what it's like to be a member without actually having to sign up or make a deposit. So, I hope that you'll find today's review of Bet Online helpful!
Let me start out by saying very clearly that Bet Online is not a scam, fraud, or a hoax. It is a legitimate online sportsbook and casino site. And you should feel 100% safe placing bets on this site. They have been around for a long, long time. Not that longevity is always a sign of quality. But in this case, it is.
Bet Online has had plenty of time to perfect their site, their bets, their deals, etc. That being said, when you are around for as long as Bet Online has been, you are bound to be met with at least one controversy. And if you are weary of this site, it is probably due to the one big controversy that Bet Online did have, back in 2011.
When Bet Online first launched its online poker feature, there were many unethical and problematic things that the company did. Firstly, many claim that Bet Online lied to customers. They claimed to be on their own network, when, in fact, they were sharing a network with Action Poker (now known as Chico Poker).
Along with the launch of online poker, Bet Online had some despicable customer service issues, such as the fact that customer service representatives knew users' passwords. This became known when a customer service worker accidentally revealed this during a live chat session. Obviously, this is not okay.
Then there were a few security issues, including the fact that users were able to play online poker through multiple accounts on the same connection. It is industry standard for this not to be possible, which made Bet Online look like they were being cavalier with security.
And last but not least, Bet Online, during this tumultuous time, also was allegedly confiscating players' earnings. There were a couple reports, for instance, in which players claimed that Bet Online had confiscated 10s of thousands of dollars. I know, this sounds bad, but please also take into account that this is a pretty common reaction to being caught cheating. It is not uncommon, in other words, for a player who has been caught cheating to cry wolf about their money being stolen by a betting company.
I do not say all of this to turn you off to Bet Online. I just think it fair to get this all out of the way up front. I will also say, to Bet Online's credit, all of these controversies occurred during a very short period of time that coincided with the launch of online poker. And, since, Bet Online's reputation has been salvaged. In fact, it is often listed as one of the best online betting sites of 2020, especially for US players (more on that later). These issues appear to be largely an amalgam of what seems to be a very isolated incident. I wouldn't let this turn you away from the site entirely – doing so could count you out of one of the best online betting platforms in the world!
Design
Whereas the design of Bet Online is not the worst that I have ever seen, it is far from the best. Don't get me wrong, it gets the job done. It just seems to be a little uninspired and basic, if you ask me. It is pretty straightforward, I would say. It neatly provides the stats, the games, the bets, etc., but I think it could have been done so in a more elegant manner. There is not a whole lot of style or personality, I should say, to Bet Online's site design. And, hey, maybe that doesn't matter to you … if so, this won't be a problem. But, for me, I prefer a site to provide a user-friendly experience that puts a little more emphasis on the "experience" part.
That being said, Bet Online is easy to use. The site menu bar makes it easy to quickly jump between all of the myriad offerings of the site. And a carousal banner at the top of the page keeps things lively while keeping you in the loop of the site's current promotions and featured games, etc.
Content and Features
There is so much to do on Bet Online. I think that it is safe to say, you will never find a dull moment here. Whether you are using the site's diverse and action packed sportsbook, its live casino, playing its e-games, live poker, slots, table games, or placing bets on its horse book or live in-play matchups, Bet Online offers just about everything you could hope for from an online betting and casino site.
The sportsbook, though, seems to be the shining star feature of Bet Online. It is truly one of the best on the web, in my opinion, and it offers a ton of betting options. Betting options available include parlays, player stat doubles, player performance doubles, player points, assists, field goals, rebounds, trebles (of points, assists, rebounds), blocked shots, steals, head to head bets, and many, many more. One of the coolest features that I found on this site was its customizable stat bet option, allowing you to create your own action as it fits your personal preferences.
Bet Online also has tons of futures options. Prior to MLB season, for instance, you can place bets on division leaders, pennant futures, and World Series winners. You can even bet on which teams you think will make the playoffs. Bet Online offers some very fun and unique ways to bet that really set it apart from the competition.
Then, of course, there is a massive online casino that lets you play live poker, blackjack, roulette, and other table games. Users can also enjoy an awesome eSports section stacked with your favorite games, like Counter Strike, League of Legends, Starcraft, DOTA, and Rainbow Six.
Perhaps the most notable aspect of Bet Online, though, that separates it from its competitors is the fact that it is very United States friendly. As far as I know, Bet Online is the only online betting site that allows users to play from all 50 United States. There doesn't seem to be any reported issue with payout either. So, if you are a US citizen, Bet Online might be your only viable option (thankfully, it's a good one!).
Mobile and Desktop Experience
Bet Online also offers a great mobile site, which is fortunate for anyone who prefers to bet on the go. In fact, as far as the layout and usability of the mobile site is concerned, this may be one of the rare cases in which I prefer the mobile experience to that of the desktop site. It is a very intuitive and minimalistic layout that makes placing bets as easy and user-friendly as it truly should be.
Suggestions that I have for Bet Online
Although it is nice to see that Bet Online is so well-optimized for mobile devices, it would be nice if they offered a native app as well. Sure, the layout works well for phones and tablets, but an app is always better, as they require less scrolling, zooming in and out, etc. Plus, it would be such a natural move for live gameplay and gambling to have an app with built-in games. In the coming years, I hope to see Bet Online develop their own app.
Conclusion
If you are looking for an online sports betting and casino site that is diverse as it is competitive, look no further than Bet Online. With tons of sports, plenty of interesting ways to bet, and a wide array of eSports and casino games to enjoy, I am willing to put money on the fact that, at the very least, you will never grow bored on this site. Never a dull moment on Bet Online, that is for sure.
Add to this the fact that the site offers fast and easy payout (with a Bitcoin option!), as well as plenty of awesome promos, bonuses, and deals, and that it accepts gamblers from all 50 United States, and you have the recipe for one of the best online sports betting sites available today.

Related Sites