100% up to €100
Welcome bonus
Claim offer
Minimum deposit:

€10

Minimum bet:

€0.10
Pros and Cons
Great site design

Tons of casino games

Great app

Mobile friendly

Promos, bonuses, contests galore
Lots of payout fees

Relatively small sportsbook
Top Three Reason to Join
Generous promos and bonuses
Excellent user experience
Company Information
Current License:

MGA/CRP/108/2004

Website:

https://www.betsson.com/

Date Established:

2014

Email:

[email protected]

Phone:

(+44) 0808 8020

Country Restrictions:

Afghanistan,
Algeria,
Angola,
Australia,
Austria,
Bahrain,
Belgium,
China,
Cuba,
Czech Republic,
Denmark,
Eritrea,
Estonia,
Ethiopia,
France,
Georgia,
Indonesia,
Jordan,
Iran,
Iraq,
Kuwait,
Libya,
Lithuania,
Malaysia,
Mauritania,
Mauritius,
Morocco,
North Korea,
Oman,
Pakistan,
Portugal,
Qatar,
Rwanda,
Saudi Arabia,
Slovenia,
Sudan,
Somalia,
South Sudan,
Spain,
Syria,
Turkey,
Yemen,
United States of America,
Italy,
Greece

more

Currencies Accepted:

EUR,
SEK,
NOK,
DKK,
USD,
GBP,
CZK,
PLN

Accepted for customers from:

Peru,
Chile,
Netherlands,
United Kingdom,
Iceland,
Malta,
United States of America,
Bolivia,
Argentina,
Ecuador,
Bulgaria,
Uruguay,
Paraguay,
Colombia,
Mozambique,
Slovakia,
Portugal,
Estonia,
Russia,
Israel,
India,
Romania,
Lithuania,
Cyprus,
Costa Rica,
Uzbekistan,
Belarus,
Kenya,
Ireland,
Czech Republic,
South Africa,
Thailand,
New Zealand,
China,
Bosnia and Herzegovina,
Guatemala,
Latvia,
Slovenia,
Georgia,
Venezuela,
North Korea,
South Korea,
Denmark,
Singapore,
Belgium,
Philippines,
Dominican Republic,
Nigeria,
Tunisia,
Armenia,
North Macedonia,
Cuba,
Luxembourg,
Indonesia,
Pakistan,
Angola,
Azerbaijan,
Uganda,
Ethiopia,
Moldova,
Cambodia,
Botswana,
Trinidad and Tobago,
Honduras,
Ghana,
Kazakhstan,
Lebanon,
Albania,
Malaysia,
Algeria,
Zimbabwe,
Canada,
Mexico,
Brazil,
Australia,
Norway,
Sweden,
Finland,
Germany,
Poland,
Austria,
France,
Spain,
Ukraine,
Turkey,
Serbia,
Croatia,
Hong Kong,
Japan,
Hungary

more

Other products
Esports

Bitcoin

Bingo

Combined Betting

Entertainment

Football pool

In-Play Betting

Live Betting

Live Casino

Live Streaming

Online Games

Poker

Politics

Virtual Sports

Betsson in short
Minimum Deposit

€10

Customer support

Live Betting

Minimum Bet

€0.10

In-Play Betting

Live Streaming

Mobile App

Combined Betting

Welcome Bonus

Football pool

Bitcoin Bet

Summary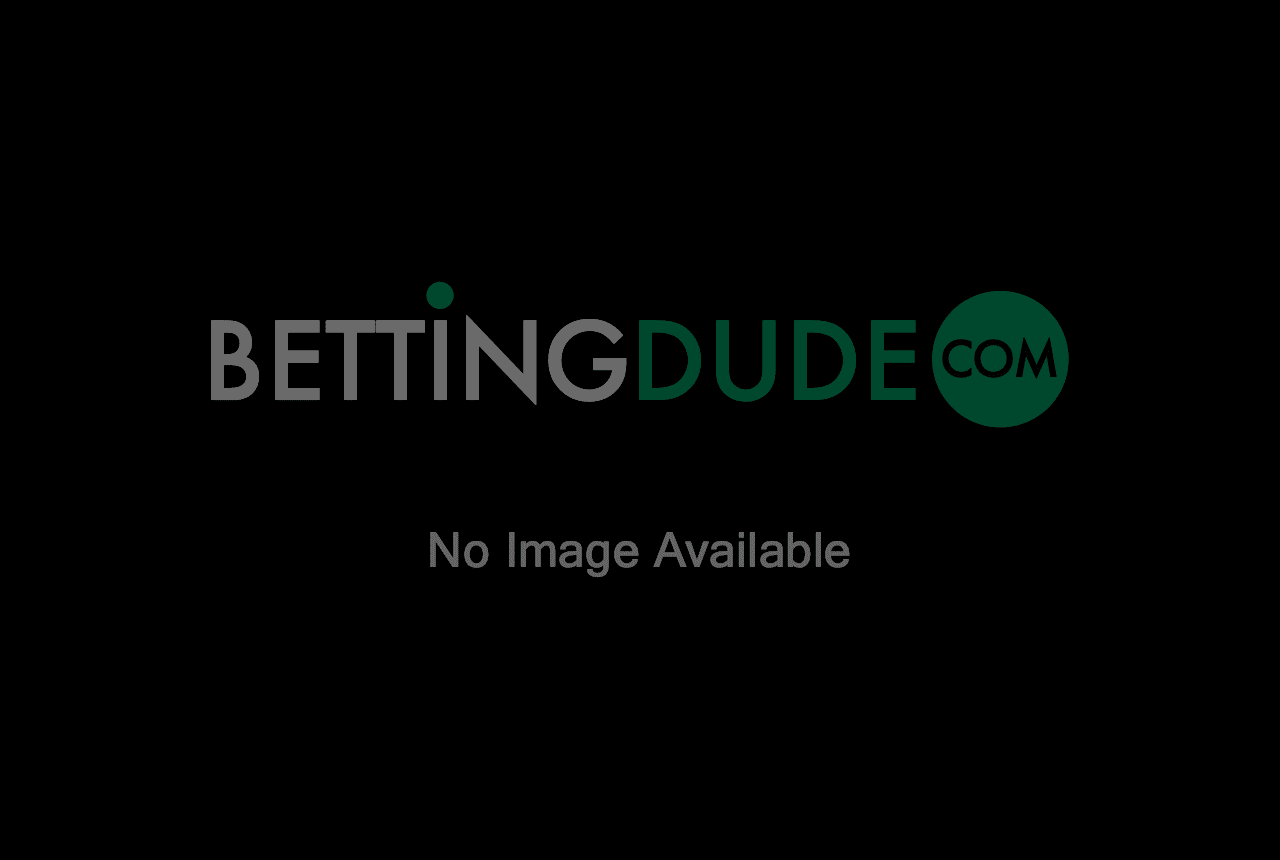 Introduction
With so many different online sportsbooks and live casino sites out there to choose from, picking the right one for you can sometimes be a stressful and difficult decision. Of course, choosing the right site for placing bets and playing casino games can be, well, quite a gamble. But the gambling should be left to the wagers and bets that you place, not when it comes to the site on which you place your bets.
It's true that there are a lot of sites out there that don't have the shiniest track records. Stories of players having funds confiscated from their bank accounts, having to deal with terrible customer service, and just flat-out being scammed by online betting sites are all too common. Which is why picking your online betting site of choice should not be left to chance. Much like placing a bet itself, you should decide on a betting site strategically and intelligently.
It is not always easy, though, to discern from the outside whether a certain site is worth your time and, ultimately, your hard-earned money. And doing the deep dive of research required to figure out whether a site is legit, safe, and up your alley is a very time-consuming pursuit. Or, I should say, it used to be time consuming. No longer do you have to spend countless hours surfing the web, reading forum posts, and cycling through review site after review site. In fact, I created Betting Dude precisely so that you wouldn't have to do this.
Never before has there been such a convenient, user-friendly, and intuitive way to access thorough, thoughtful, and comprehensive reviews of all of the best online betting sites. I have made it my life's work to put in the time trying out various online sportsbooks and casinos so that you don't have to.
Why would I do this? Well, on the one hand, I am a bit of a betting man myself. I can't get enough of it. I have spent years trying out various betting sites anyway, so, why not put all of my experience to good use, right? Secondly, nobody should have to deposit their funds onto a site that they don't know a lot about. In truth, I have been burned in the past myself by sites that were, it turned out, less than credible or trustworthy. So, I want to make sure that the same thing doesn't happen to anyone else. Thus, BettingDude.com was born!
I truly hope that you'll find my list of reviews as useful and helpful as possible. If a site's sportsbook is lacking, I will be the first to let you know. If a site is too inactive to be viable, I won't keep that a secret. If a certain site has a history of controversy or poor customer service, it is my duty to inform you of that. I am always going to be as objective as possible when I deliver a review of a betting site, and I am not afraid to give you the good, the bad, and the ugly.
That being said, the site that we will be taking a look at today has been around for quite some time. It is safe to say that Betsson is one of the most successful online betting enterprises on the web. And one of the few booking companies that has managed to transition from a phone and brick and mortar booking service to the world of online betting with ease. In fact, the information revolution seems to have been very kind to Betsson, as they have continued to expand and grow since they made the shift to becoming an entirely online betting outfit.
History
Betsson AB's roots can be traced all the way back to 1963. Betsson AB got its start, technically speaking, with the founding of AB Restaurang Rouletter by Bill Lindwall and Rolf Lundström. The company was later renamed Cherryföretagen AB (Cherry), and it provided a service of installing slot machines in restaurants all over Sweden. From these humble beginnings, a consistently expanding and internationally growing corporation would be born. That company, through a whole lot of corporate aerobics that I will spare you the details of, eventually grew to become Betsson AB, the online sports betting and gambling behemoth that it is today.
Today, Betsson owns and operates several subsidiary companies through its headquarters in Malta. In November of 2017, for instance, Betsson struck a deal with Scout Gaming. This deal ended up integrating its daily fantasy sports platform across all of its brands – this included Bet Safe, Betsson's UK based online bookmaker. The full integration was completed by the end of 2018.
Betsson only continued to grow its online campaign from there. It developed a mobile app, which is regularly updated, in 2016. And it has also added virtual poker and eSports to the app in the following year. The app is easily one of the most comprehensive of all of the online gambling apps available – it is features rich and very customizable. It has received a great deal of critical acclaim.
There is no telling where Betsson is headed in the years to come. But it is a great sign that this company, with its roots in the '60s, is constantly expanding its online presence and finding new and innovative ways to improve user experience on both its desktop and mobile interfaces. That's one thing that I certainly look for in a betting site. Consistent growth of the company means consistent growth of the betting pools, userbase, and, thus, potential earnings for you!
Design
Betsson's site design further makes it stand out from its competitors. The site is vibrant, fun, bold, and, frankly, a bit loud. You can expect a colorful and interactive website, one that knows the value of offering its users a unique experience. The site, on the whole, is responsive, intuitive, and fun to use. That being said, it also does not sacrifice user-friendliness in the slightest. This site probably comes closest to mirroring the overstimulation that you can expect to experience in an actual casino of any of the online betting sites that I have seen thus far.
In addition to being a circus of color splashes and interactive carousal menus and banners that are in constant flux, Betsson is also extremely intuitive and easy to use. The menus, for instance, as interactive as they are, are also neatly separated and make browsing the site as easy as one would hope. This is an incredibly difficult balance to achieve, toeing the line between exciting and interactive site design and logical organization. But Betsson walks that line with ease.
My one overarching complaint as far as site design is concerned … I do think that it has a tendency to get a little cluttered and chaotic at times. As much as I can appreciate its casino-like aesthetic, I tend to prefer a more minimalistic approach when it comes to site design, just in general. Of course, this is my own personal preference and you might flat-out disagree with me. That is fine. I just would like to see the site pared down, ever so slightly, pulled back just a little bit. I think that it would allow me to concentrate a little more and make more intelligent bets.
Sportsbook
I will say, though, that I am a huge fan of the sportsbook layout. It can be difficult to create a sportsbook design that doesn't lose site of user experience. They are, by definition, very data forward. But Betsson has figured out a way to make a sportsbook that actually looks fun to interact with. You'll find a comprehensive menu of available sports to the left of the page, with a very neat and dynamic schedule to the right (quickly toggle between live and upcoming, by the way).
Just as easily, too, you can toggle between the many sports that Betsson covers. Just click on any one of the imagistic icons at the top of the page to access a completely customized sportsbook. To the right, just where you want it to be, is your bet slip. Track all of your bets by bet type, keep an eye on your open bets, or click "hide bet slip" to get it out of the way. This sportsbook is, dare I say, somewhere close to perfectly designed.
Content and Features
In addition to an intuitive and easy to use sportsbook, Betsson also offers live betting, casino games, a live casino, horse racing, virtual sports, poker, plenty of promotions, and a regularly updated blog. As far as features are concerned, Betsson does not disappoint – you will be able to find just about every kind of gaming you could hope to find here, no problem.
Where Betsson begins to disappoint, however, comes in the form of betting options. The sportsbook, in other words, is not quite as large as competing sportsbooks. Some sites, to further illustrate, offer 60 or 70+ sports to bet on, each with sometimes dozens of betting types. Betsson, however, has a relatively limited sportsbook, with a relatively limited number of bet types. With roughly 30 sports covered, Betsson is far from the largest sportsbook on the web – however, it may be ideal for beginners.
If you are looking for a sizeable online casino, though, Betsson has that covered in spades. With tons of slots, table games, card games, live tournaments, and even Betsson exclusive games, nobody will be disappointed by Betsson's live casino features. Plus, mobile gaming is top-notch with the Betsson app.
Mobile and Desktop Experience
Whether you are an Android or iOS user, I think that you will be beyond pleased with the mobile app that Betsson has to offer. Although the app does not offer a complete list of everything that Betsson's site has to offer, you will still be able to play 60+ casino games, live dealer games, and place sports bets here. For the gambler on the go, Betsson is a great choice.
That being said, even if you cannot access Betsson's app for some reason, the mobile version of their browser site is also impeccable. The mobile site is perfectly optimized for any smartphone or tablet, and you will have no issues whatsoever accessing everything that Betsson has to offer, no matter where you happen to be.
Then, of course, there is the matter of promotions. Can't forget about those! Betsson offers one of the most generous welcome bonuses, for starters. If you sign up for the service today, Betsson will gift a 100% match deposit bonus for up to $100. This allows you to double any deposit between $10 and $100, providing you with quite a bankroll to get going with. No complaints here! Aside from great welcome packages, Betsson is one of the most vigilant sites out there when it comes to offering ongoing bonuses, promotions, and various extra prize-winning opportunities.

Related Sites