150% Up To RM 450
Welcome bonus
Claim offer
Minimum deposit:

£10

Minimum bet:

£1.50
Pros and Cons
Huge online casino

Solid sportsbook

Great promos

Competitive odds
Site design could be more intuitive

No app
Top Three Reason to Join
Perfect for in-play betting
Company Information
Phisical address:

1st Floor, Jubilee Buildings, Victoria Street, Douglas, Isle of Man , IM1 2SH

Website:

https://www.dafabet.com/

Date Established:

2004

Email:

[email protected]

Phone:

+800-7423-2274

Payout option:

Country Restrictions:

United States of America,
Israel,
United Kingdom,
France,
Belgium,
Germany,
Spain,
Portugal,
Switzerland,
Ireland,
Cyprus,
Australia,
Singapore,
Philippines,
Turkey

more

Currencies Accepted:

USD,
GBP,
EUR,
CNY,
IDR,
INR,
KRW,
MYR,
PLN,
RUB,
THB,
VND

more

Accepted for customers from:

India,
Thailand,
South Korea,
North Korea,
Malaysia,
China,
United Kingdom,
Russia,
Chile,
Philippines,
United States of America,
Vietnam,
Argentina,
Cambodia,
Ecuador,
Lithuania,
Bulgaria,
Ghana,
Nigeria,
Singapore,
Pakistan,
Iraq,
Malta,
Peru,
Czech Republic,
Indonesia,
South Africa,
Latvia,
Netherlands,
Venezuela,
Colombia,
Belarus,
Switzerland,
Ireland,
Portugal,
Tunisia,
Myanmar,
Romania,
Denmark,
Angola,
Bangladesh,
Slovenia,
Morocco,
Iceland,
Mozambique,
Georgia,
Estonia,
Armenia,
Sri Lanka,
Azerbaijan,
Kenya,
Canada,
Mexico,
Brazil,
Australia,
Norway,
Sweden,
Finland,
Germany,
Poland,
Austria,
France,
Spain,
Italy,
Ukraine,
Greece,
Serbia,
Croatia,
Hong Kong,
Japan,
Hungary

more

Other products
Esports

Bitcoin

Bingo

Combined Betting

Entertainment

Football pool

In-Play Betting

Live Betting

Live Casino

Live Streaming

Online Games

Poker

Politics

Virtual Sports

Dafabet in short
Minimum Deposit

£10

Customer support

Live Betting

Minimum Bet

£1.50

In-Play Betting

Live Streaming

Mobile App

Combined Betting

Welcome Bonus

Football pool

Bitcoin Bet

Summary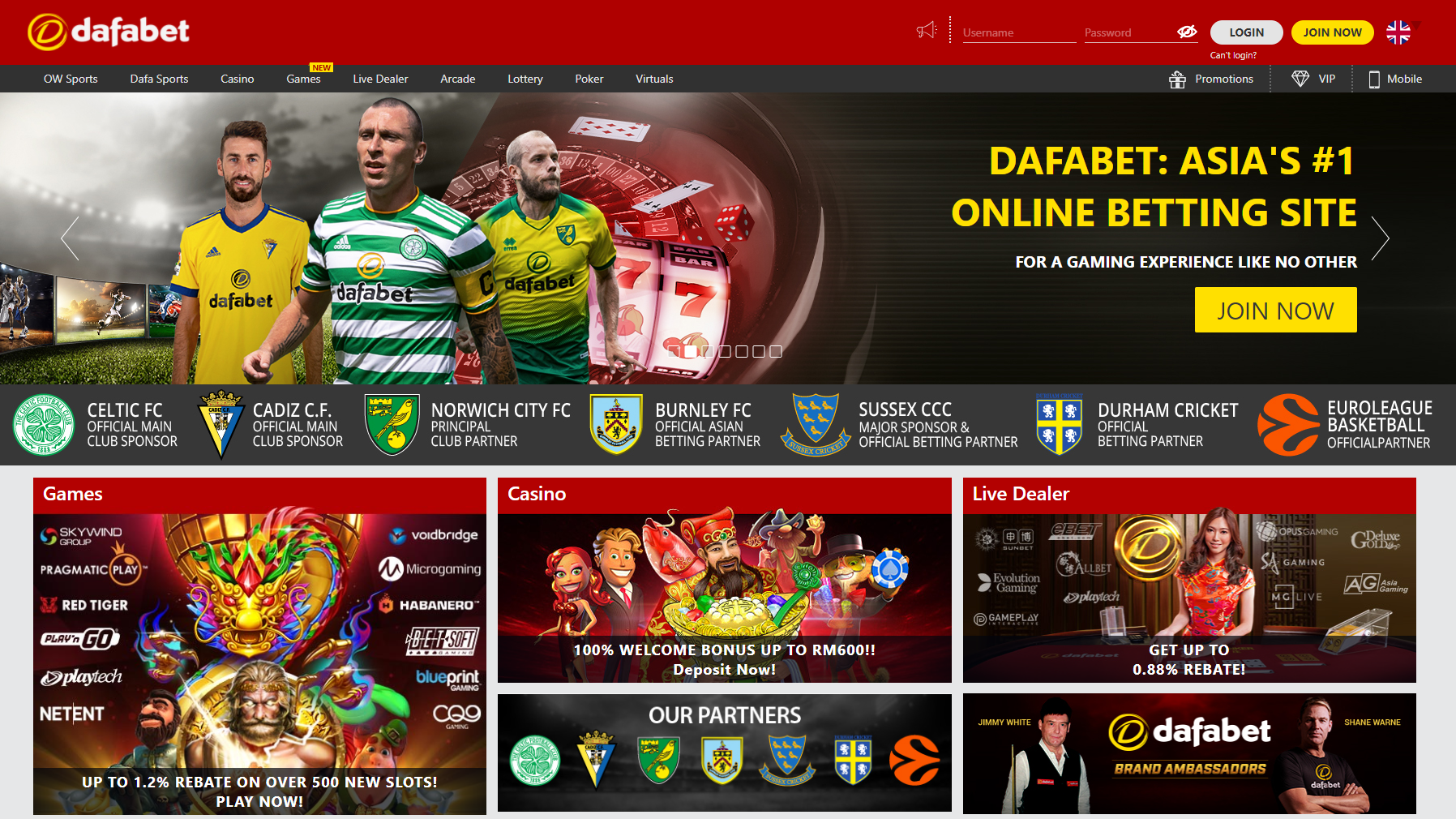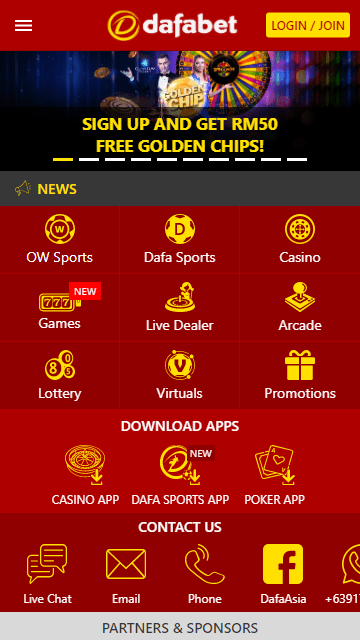 Introduction
Sometimes it can be overwhelming to consider just how many different online casinos and sports betting sites that there are on the web. It seems like every time I turn on my computer, I learn about a new one. Plus, everybody has a different opinion about which ones are worth your money and which ones should be avoided. At the end of the day, it begins to look as if trying to figure out which betting sites are the best is almost a futile task.
Who has the time to spend the hours that it takes to visit each and every betting site that they have ever heard of and try to discern whether it is quality? This can be a major time suck. Not to mention the fact that even if a site looks good from the outside, that doesn't necessarily mean that it is going to be good once you are a member. A lot more goes into evaluating a betting site than just user-experience, how it looks, and what it offers on paper.
You have to actually spend some time with the site in order to know if it is going to meet your own gambling needs or not. Well, at least that used to be the case. One of the reasons that I made BettingDude.com was so that you didn't have to put in that unnecessary time and energy that is traditionally required to figure out if a betting site is right for you. Allow me to do the heavy lifting for you on that front. All you have to do, then, is read my reviews – which takes what used to be an hour-long task and boils it down to 5 or 10 minutes of your day.
I try to be as objective as possible when I write my reviews. Although, let's be honest, none of us is 100% objective all the time. Having said that, I do make an effort to signal my opinions whenever they are interjected. In other words, you won't catch me saying something like "As you can see, this site is terrible." I try to dig deeper than that. Instead, I may say, "the site design, in my opinion, could have been made much more intuitive." You may not agree with every one of my opinions on a given site … but I will try to back up every statement that I make with some sort of evidence.
I love going through all of the best betting sites on the web and critiquing them on the grounds of performance, design, offerings, promos, mobile friendliness, but perhaps the most important thing to keep in mind on your search for your new go-to betting site is safety and credibility. This is a huge problem when it comes to betting sites and online casinos. There are, in fact, scam sites out there. So, you need to be very fastidious when choosing a new betting site.
However, your safety doesn't start and end with identifying scam potential. Unfortunately, more legitimate and reputable betting sites than I would like to admit also have histories of ripping off customers. Maybe you have heard the stories … sometimes even some of the biggest betting sites have been known to rescind winnings from users' bank accounts without so much as asking permission or even issuing a warning. This is, obviously, not okay.
Which is why, in addition to safety, you also want to make sure that your betting site of choice is also one that you can square with your own sense of ethics. Naturally, we all want to place bets confidently, safely, and without worries. I will always go out of my way to try and frontload any ethical concerns or histories of questionable behavior a betting site may have, letting you know up front whether you should even bother reading on or not.
When it comes to reputable and honorable betting sites and online casinos in Asia, however, few come close to rivaling the reputation of Dafa Bet. The site has been offering excellent and dependable casino games, live casino games, lotteries, sports betting, arcade games, and virtual sports for 16 years now. Even though it is not the most well-known brand internationally, Dafa Bet is definitely one of the biggest betting sites in Asia, and it has grown into one of the most respected online casinos and sportsbooks in the world.
History
Dafa Bet was founded on November 7th of 2004 in Makati, Philippines. It was created under the subsidiary of Asian BGE (a privately owned company). At first, the company was only being operated in Asian countries. However, its international reach expanded over the years. Dafa Bet announced its UK presence by sponsoring football clubs, such as those of Norwich City, Aston Villa, Sunderland FC, Celtic FC, Burnley, and Blackburn Rovers.
Some of you may already be familiar with eGaming Review Magazine's annual list of the top 50 eGaming companies in the world. If so, you know what an honor it can be for a betting company to make it onto this list. Dafa Bet took the industry somewhat by surprise in 2013 when it landed itself on the top half of this list, ranking as the number 21 eGaming site in the world. It's continued to make an appearance on the list as well, landing at number 15 in 2015 and 23rd the year after.
Regardless of whether you have heard of Dafa Bet or not, one thing remains true: it is one of the best online gambling sites around today and has the potential to become one of the biggest players on the international stage should they choose to expand their global reach in the years to come.
Design
This is one of those moments where I have to make it abundantly clear that what I am about to say is only a matter of my opinion … I am not a huge fan of Dafa Bet's overall aesthetic. Don't get me wrong, the site is not poorly designed by any means, it just is not my preferred form of web design. I tend to like really clean, modern, minimalist sites and Dafa Bet is, well, not that.
Frankly, it seems to me to be a little more cluttered than I would prefer. There are lots of somewhat cheesy graphics, for instance, that are totally unnecessary and, if nothing else, tend to be a little distracting. The sportsbook, for example, has a collage that is muted in color plastered as the background. When paired with all of the data, bets, and other elements of the sportsbook, there is just too much going on and my eye cannot find a solid place to rest.
That being said, the layout and functionality of the sportsbook is rather good. The left-hand side of the page offers your permanently embedded bet slip, as well as a list of all of the sports on which you can bet. The game stats and highlights are placed in the center of the page, naturally, and are live updated. This results in a constantly fluctuating list of numbers and things being highlighted and circled before your eyes. Again, very overwhelming. I'm lucky I didn't have a seizure or something while on this site. Thankfully, though, the live setting can be turned off.
The rest of the site suffers from the same basic problem, I think. Dafa Bet is trying to cram way too much information and content onto every page. The site would really benefit, in my opinion, from an overhaul with the principal of content consolidation in mind. I want to see more layers, more dropdown menus, less clutter.
Content and Features
One instance where this excess of content actually pays off, though, comes in the form of the sportsbook's "Live Center" section. Located in the top right-hand corner of the page, you'll find a representation of the live action of each of the matches taking place, as they take place. This is not, unfortunately, a live stream of the games, but it is a pretty convenient way to see where the ball is on the field or court. I have never seen this before and I think it is a pretty clever alternative to live streaming. If you can't live stream events, in other words, this is definitely better than nothing.
So, then, as you would imagine, Dafa Bet allows you to make in-play bets as well as futures. The sportsbook, too, is pretty sizeable, offering 25+ sports to choose from (each with plenty of respective markets and international leagues). As you might have imagined, though, Dafa Bet leads the industry in Asian handicaps and Asian sports leagues, but it lets you bet on everything from American football to current events. Add to all of this the ability to make a fantasy team and Dafa Bet is beginning to look like one of the more diverse sportsbooks on the web, that is for sure.
In addition to a great sportsbook with decent odds, you'll also be able to get your casino on at this site. Whether you want to play slots, try your luck at jackpots and scratch cards, play video poker, or go head to head with live dealers to test out your real-world blackjack and poker skills, Dafa Bet has you covered. The site even has arcade games that you can bet money on and a solid selection of virtual sports as well.
Last but not least, who among us doesn't like a good promo deal? Dafa Bet has one of the largest promos sections that I have seen in quite some time. Each section of the site offers between 10 and 25 different promos at any given time, making this one of the most lucrative sites to make your first deposit on. Enjoy a first deposit bonus for the sportsbook that gets you up to 150% up to RM 450 on your first deposit, or a 1.2% virtual sports rebate and 8.8% cash back on eSports every week. Plus, there are plenty of promos that change periodically and seasonally. These are not all evergreen, but there are enough of them to keep your odds up.
Mobile and Desktop Experience
So, my biggest complaint with Dafa Bet stems from the fact that there is no Dafa Bet mobile app at this point in time. Obviously, it is always better when a betting site does offer a complimentary app for mobile betting. However, Dafa Bet has, at the very least, put a great deal of effort into optimizing the mobile version of their site. It may not be quite as intuitive and convenient as a dedicated Dafa Bet app, but at least you can access the site easily enough on your Android or iOS device if you need to place a bet or play a game on the fly.
Suggestions that I have for Dafa Bet
Naturally, I would like to see Dafa Bet develop an app. Ideally, it would be nice to have a different app for each independent product – a casino app, for example, alongside a sportsbook app. Hopefully Dafa Bet has that in the works as I write this.
Secondly, I think that, like I said, a bit of a site overhaul is in order. I want it to be decluttered and pared down. I think that the majority of what Dafa Bet needs to work on is backend stuff like site design and app development. Other than those things, Dafa Bet is on the right track.

Related Sites