Claim offer
Minimum deposit:

$10

Payout Speed:

2 bussines days
Pros and Cons
Very mobile friendly (app)

Good site design

US-friendly

Tons of potential
Relatively small sportsbook

Not as many casino games as I'd like

Limited availability (only Iowa and NJ currently)
Top Three Reason to Join
Accepts US players (depending on state)
Great interface and mobile app
Awesome bonuses and promos
Company Information
Website:

https://www.hardrockcasino.com/

Date Established:

May 11, 2004

Email:

[email protected]

Phone:

00 1 407-445-7649

Payout option:

Currencies Accepted:

Other products
Esports

Bitcoin

Bingo

Combined Betting

Entertainment

Football pool

In-Play Betting

Live Betting

Live Casino

Live Streaming

Online Games

Poker

Politics

Virtual Sports

HardRockCasino in short
Minimum Deposit

$10

Customer support

Live Betting

In-Play Betting

Live Streaming

Mobile App

Combined Betting

Welcome Bonus

Football pool

Bitcoin Bet

Summary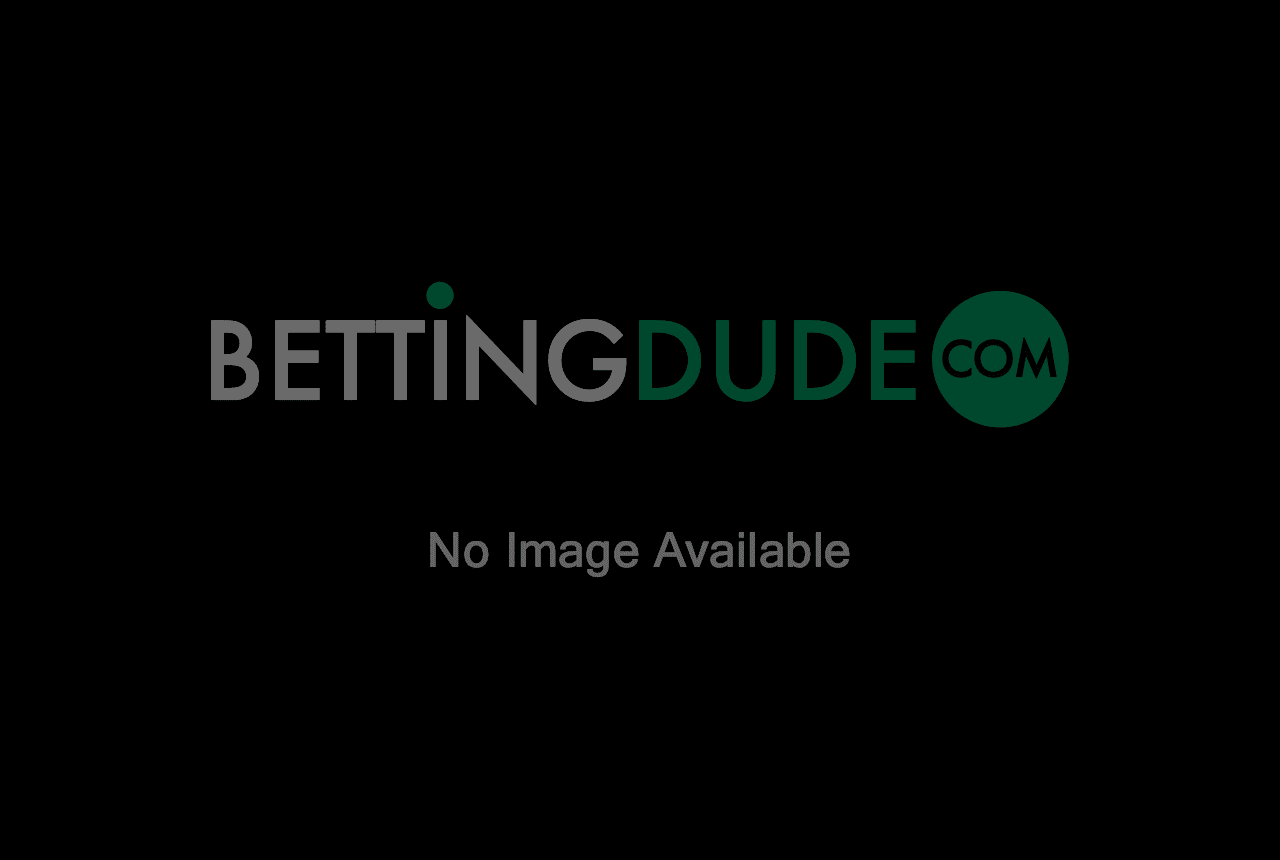 Introduction and History
Before it became the Hard Rock Hotel and Casino in 2018, the tower located at 1000 Boardwalk in Atlantic City was known as the Trump Taj Mahal. It was, in true Donald Trump fashion, an opulent and ostentatious building – or, rather, it was an ostentatious triad of buildings. The actual Trump Taj Mahal plaza was made up of 3 main edifices.
In the center, there was the casino, which was made to look like a digitized and wholly profane miniature model of the sacred Taj Mahal mausoleum and mosque in India. This, the smallest of the 3 buildings, came complete with exaggerated versions of the real Taj Mahal's iconic domed ceilings and minarets, each capped in outlandish gold ornamentation.
Plastered in the center of the courtyard, just in front of the Americanized Taj Mahal casino entrance, was an enormously ornate sign of red and gold neon lights: "Taj Mahal" shone bright, lighting up the entire boardwalk at night; in ever so slightly smaller text, Trump, of course had to brand the building with his name as well. It was every bit Donald Trump's take on Las Vegas plopped right in the heart of Atlantic City, New Jersey.
The two remaining towers (modestly small towers, mind you, for a typical Trump hotel venture) stood beside one another, just behind the mausoleum themed casino structure. There was the normal hotel – a sort of drab looking gray concrete high rise, meant to accommodate the casino's financially average guests – and then there was what was called the Chairman Tower, which soared into the sky in an epic column of blue glass.
The Trump Taj Mahal, though, did not last too long. Over the span of its existence, from 1990 to 2016, this casino (and, more largely, Donald Trump's empire as a whole) became riddled in scandal and illegal activity. The Trump Taj Mahal, for instance, according to NPR's Jim Zarolli, was "repeatedly cited for having inadequate money-laundering controls, not an unusual charge in the gaming business."
However, in February of 2015, the US Department of Treasury's Financial Crimes Enforcement Network officially closed its investigation into the Trump Taj Mahal, concluding that there had been "willful and repeated" attempt to sidestep or otherwise misrepresent its record keeping in accordance with federal laws. As a result, Trump Taj Mahal plead guilty to "significant and longstanding money laundering violations," which resulted in a civil fine of $10 million. To this day, this is still the largest federal investigation of a casino in the US.
This, however, is far from the full extent of illicit activity reported to have occurred behind the scenes at Trump Taj Mahal. Several of Trump's businesses, including the Trump Taj Mahal, were linked to Asian organized crime in a 1992 Senate subcommittee report (which was 218 pages long) entitled "Asian Organized Crime: The New International Criminal."
More specifically, the subcommittee's report put one Danny Sau Keung Leung in the spotlight. He would eventually become the VP of Foreign Marketing at Trump Taj Mahal in the year 2000; he was also, it turns out, named as an associate of the Hong Kong organized crime outfit, 14K Triad. This organization has been linked to "murders, extortions, and heroin smuggling," according to Molly Gordon of the New York Daily News.
Furthermore, before becoming VP of Foreign Marketing, Leung had previously worked at Trump Taj Mahal in other capacities between the years of 1990 and 1995. The Washington Post reports that Leung had been "known by law enforcement to be linked to organized crime syndicates." His involvement was so unanimously agreed upon that Leung was investigated by the New Jersey Casino Control Commission in 1995, for which hearings took place regarding Leung's "background and character."
In these hearings, the 1992 senate report was referred to frequently. For example, Leung was questioned on the Senate's accusations that "Crime bosses who ran the Chinatown bus system put together trips to Trump businesses in Atlantic City" and that "[O]ther people with links to organized crime booked shows at Trump venues and in 1987, one was indicted on a charge of providing kickbacks to executives at Trump Castle."
Trump's links to organized crime, though, don't stop with Hong Kong's 14K Triad either. He is also linked to know organized crime suspects in Toronto. Although these investigations have not yet come to a close, the Trump Taj Mahal most certainly has. It eventually went bankrupt, as many Trump businesses tend to, and officially closed on Monday, October 10, 2016.
Regardless of how the Trump business was run, there is no denying that this was prime real estate. So, In Spring of the following year, Hard Rock International announced its plans to invest $300 million to purchase and renovate the resort. The casino and hotel, then, officially reopened for business as the Hard Rock Hotel & Casino Atlantic City on June 27, 2018. And it seems to have been relatively smooth sailing for Hard Rock – although the bar for success was set admittedly low by Trump.
With the new physical casino and hotel came the Hard Rock Casino website, which offers an online companion to your Atlantic City experience. Hardrockcasino.com offers – only to those who happen to be in New Jersey or, interestingly enough, Iowa – a sizeable online casino and sportsbook that is definitely worth checking out.
Sports betting and online casino sites that are available to US residents are few and far between. So, if you live in the States and are looking for an online sports book on which to place bets or a few slots to play to pass the time, Hard Rock Casino is definitely a site that you should have on your radar – especially if you live in New Jersey, The Tri-State Area of New York, New Jersey, and Connecticut (since you can cross the border with ease), or Iowa.
Let's take a closer look, though, and see, once and for all, if Hard Rock Casino is truly worth the time, energy, and money.
Design
The site is totally on brand with the rest of the Hard Rock Café and casino endeavors. You'll be greeted by the iconic color combo of purple and yellow (or gold, depending on how optimistic you are feeling). Hard Rock Casino offers a very intuitive, sleek, modern, and user-friendly site design. A toddler could probably figure it out if you gave him an afternoon. The ease of use, I think, comes from a very clearly labeled site menu bar that spans the left side of the page, as well as the site's heavily icon driven layout. This becomes particularly useful when you take a look at Hard Rock Casino's sportsbook.
Instead of opting for the typical or traditional sportsbook layout, Hard Rock Casino has tried something new. Normally I might invoke that old cliché about not trying to reinvent the wheel, but, in this case, I think they have done so rather successfully. It may take a bit of getting used to, sure, but I think that, at the end of the day, the Hard Rock Casino sportsbook is one of the more intuitive and logical sportsbooks on the web.
Instead of the standard list of sports available that drapes the left-hand side of the page, available bets in the center, and a bet slip permanently embedded to the right, Hard Rock Casino flips the sportsbook on its side. You'll find a set of icons, instead, at the top of the page indicating whichever sport you are interested in, then you'll find a tile layout below, allowing you access to every bet available within that sport. Your bet slip, then, appears when you click on a bet and can be minimized at your convenience, not entirely unlike the classic desktop version of Facebook messenger.
Instead of separating live and upcoming bets by distinct pages on the site, Hard Rock Casino blends in-play and upcoming bets in the same area. The live bets are simply featured at the top of the list, making it ever-easy to place a live bet with haste.
The games section of Hard Rock Casino is also extremely user friendly. Filter games by clicking on a tag (prominently featured at the top of the page), then browse games to your heart's content. Or, if you are looking for a specific game, simply plug its name into the search bar. Hard Rock Casino is straightforward, simple, and easy to navigate.
Content and Features
So, this may end up being Hard Rock Casinos weak spot. When compared to other sports betting and online casino sites on the web, Hard Rock doesn't have quite as exhaustive of a list. Its sportsbook, for starters, only offers 12 categories – mostly just the very popular sports. It is still a decent sportsbook for basketball, baseball, football, hockey, MMA, boxing, soccer, and others … but when you compare Hard Rock Casino's offerings to the 40 or 50+ categories that are sometimes available on other online sportsbooks, this does not look quite as impressive.
That being said, though, what Hard Rock lacks in categories, it makes up for in number of markets. A single NBA game, for instance, according to a fellow reviewer, had approximately 75 wagers on a single event. NFL coverage, too, tends to be widespread and competitive. So, although you may not be able to bet on more obscure or international categories, you will find plenty of action in the most popular US leagues.
As far as the online casino is concerned, once again, the offerings are a little thin compared to what I have seen elsewhere. Offering around 200+ casino games, including slots, table games, video poker, and instant wins, Hard Rock's online casino is dwarfed by some of its competitors who offer thousands of games. That being said, Hard Rock does have one of the coolest live casino features out there, live streaming real dealers from the floor of the actual Hard Rock Casino in Atlantic City.
Mobile and Desktop Experience
In addition to great desktop site design, Hard Rock Casino also offers an impeccable mobile experience. With an expertly designed app that is available for both iOS and Android devices, you cannot go wrong with the Hard Rock Casino mobile app. Place sports bets, keep up on your in-play action, or kill some time at the casino no matter where you happen to be. When it comes to mobile betting and casino gaming, especially in the US, few sites come close to providing the level of service that Hard Rock Casino does.
Suggestions that I have for Hard Rock Casino
My main suggestion concerns mostly the concept of expansion. In every way imaginable, Hard Rock Casino needs to expand. They need to, in my opinion, expand their sportsbook to offer additional categories, they need to expand their casino to offer a wider selection of games, and they need to expand their reach. Obviously, the latter concern is less in the hands of Hard Rock and more in the hands of state legislators, but, still, I want to see this site become the global online betting powerhouse that it could be. It just needs to grow a little.

Related Sites