Pros and Cons
Mobile app and desktop program

Fun novelty markets

Interesting and unique casino games
Not a huge online casino

Could use more live games

US players not allowed
Top Three Reason to Join
Very unique bet and features
Company Information
Website:

https://ufabets24.com/en/

Email:

[email protected]

Phone:

062-589-1964

Country Restrictions:

United Kingdom,
Brazil,
Norway,
Sweden,
Finland,
Germany,
Poland,
Austria,
France,
Spain,
Italy,
Ukraine,
Turkey,
Greece,
Serbia,
Croatia,
Hungary

more

Currencies Accepted:

Accepted for customers from:

Thailand,
Cambodia,
Myanmar,
North Korea,
South Korea,
Singapore,
Indonesia,
China,
United States of America,
Vietnam,
Malaysia,
Tunisia,
Russia,
Canada,
Mexico,
Australia,
Hong Kong,
Japan

more

Other products
Esports

Bitcoin

Bingo

Combined Betting

Entertainment

Football pool

In-Play Betting

Live Betting

Live Casino

Live Streaming

Online Games

Poker

Politics

Virtual Sports

Ufabet in short
Customer support

Live Betting

In-Play Betting

Live Streaming

Mobile App

Combined Betting

Football pool

Summary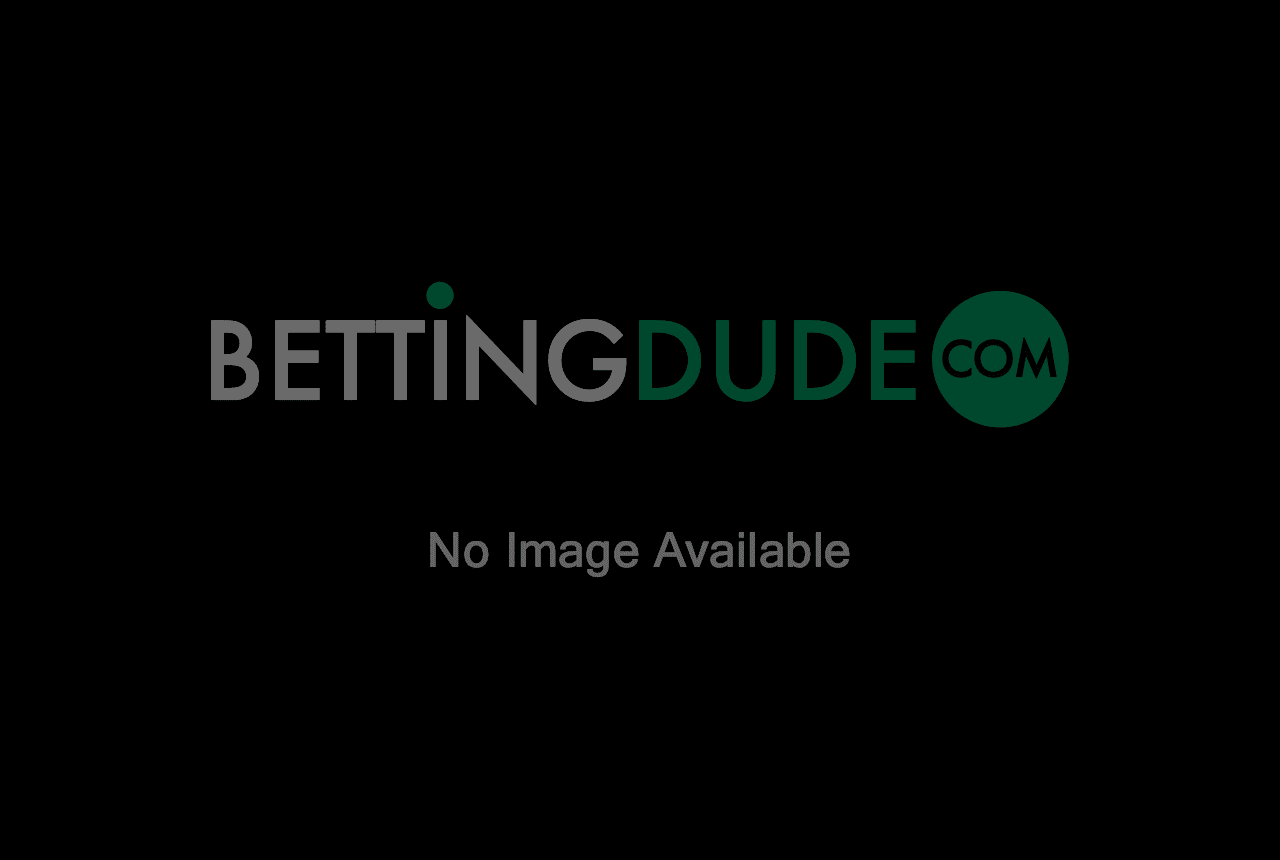 Introduction
There are so many different sports betting and online casino sites out there to choose from. I would not blame you in the slightest if you were to find it a tad bit overwhelming to choose one. There are easily hundreds, with new ones launching all the time it seems. How is anyone supposed to keep up with that? How are we expected to be able to discern the quality sportsbooks and online casinos from the crap?
Well, there are a few basic criteria to keep in mind when evaluating these kinds of sites … if you judge every single betting site and online casino that you encounter with the following in mind, you should be able to figure out which ones are worth your time, effort, energy, and money with ease.
The first thing that I look into when I am considering any site is its background. I like to look into the company history for a few reasons. Number one, it is interesting, especially if you are dealing with a bookmaker that has been around for a long time. Number two, it can be very revealing when it comes to figuring out what the company is like. In other words, if the company values its customers and always strives to provide the best product, looking at the history of the company will show that. If a company has a history of being innovative or progressive, you can tell by looking at its origin story.
Secondly, I take into account the site's design. It may not seem like a big deal to some. It may seem like little more than an aesthetic concern to you, the way a site is designed. But trust me, it goes far beyond just good looks. Superb site design can also be the key difference between a site being mediocre and a site being great. Don't ever underestimate the importance of a user-friendly interface, especially when it comes to an online sportsbook. These sites are hard to pull off, so, when a sportsbook and online casino is designed with elegance and user experience in mind, it can make all the difference.
Next, I always like to ensure that a site in question has all of the necessary features that I look for in a sports betting and online casino site. In other words, is the sportsbook of an acceptable size? How many sports does it let you bet on? How active are the site's markets? Are the odds good? Does it offer live betting? If so, how about live streamed sporting events to go along with that? How many casino games can you play? Is there a live casino? If so, what's the quality like? Are there decent promos and bonuses to take advantage of?
The list goes on and on and on. This is where you really get into the nitty gritty of a betting site. This is, at the end of the day, arguably, the most important aspect of a site like this. Well, maybe you could say it is the most important element of any site, what it actually enables you to do and how well the site executes on its promises. This is what truly separates the decent betting sites from the best bets.
Lastly, mobile betting is very important to me. The way that I see it, it's 2020 – it is unacceptable for a site of any kind, in my opinion, to not have a decent mobile platform. This is especially true for betting sites and online casinos. There is a sharp divide in the world of online gaming, it seems, between forward thinking and progressive betting sites, and those that aren't taking the shift to mobile gaming seriously.
Let me assure any naysayers out there: mobile betting and casino gaming is not only the future; it is the now. Those companies that continue to ignore the importance of providing an excellent mobile platform will perish at the hand of their own willful ignorance. The best betting sites, then, have extremely well-designed mobile apps that are available on as many platforms as possible.
Some betting and gaming sites have several apps even, one for each of its various services. Some, for instance, offer an app devoted to just a sportsbook, one for casino games, one for live casino games, one for a cross-platform wallet, etc. Personally, I tend to prefer a single app that is powerful enough to run every aspect of a big casino and sportsbook like that in one convenient location, but I do get the appeal of compartmentalizing into separate apps.
Either way, your site needs to have an app at this point, or you are dead in the water. At the very least, if for whatever reason, you do not have an app yet (or perhaps it is still in development), well, you better have a damn good mobile site that is perfectly optimized for touchscreen devices. From the sportsbook to the slot machines, there better not be a single lag, glitch, freeze, or error on your mobile browser site if you do not have an app at the moment. That, I suppose, is acceptable. But, please, do be working on an app in the meantime.
And that's pretty much that. Follow these guidelines and you should never have trouble figuring out whether a betting site is right for you or not. Of course, that can take a great deal of time and energy on your behalf still, to have to go through every site that you are considering and weigh all of those criteria against one another. Which is precisely why I do all that for you. All you have to do is read through my reviews to figure out whether a given site is up your alley or not.
Which brings is to today's site, UFA Bet. UFA Bet is unique in that it operates a little bit differently from your typical sports betting site. For those who are unfamiliar, UFA Bet stands for Unbiased Internet Football Betting. On UFA sites, bettors are able to take their bets anywhere, anytime – so long as they are taking it to somewhere within the UFA portal. This results in a very wide variety of betting options, types, and markets.
To hear UFA Bet tell the story, they offer the most competitive bet prices, fastest payouts, widest selection of events, largest selection of payment methods, and one of the most widely accessible platforms on the internet today. Let's dive in and take a look for ourselves, though, to see whether these claims can be backed up.
Design
At a glance, it looks as if UFA Bet has a very elegant design to it. This is likely due to the classy black and gold theme that the site employs. This, of course, is meant to leave an impression of victory and riches in the visitor's mind. And I would say that it works. At least at first. Once you begin to really take a close look, though, at the site design, this ruse wears away.
In fact, the design of the home page is a bit lackluster once you look with a critical eye. Firstly, it is nothing more than a single box that offers promoted features which cascade by in a carousal. It also informs visitors of what they can expect, what services the site offers (more on that in a moment). Nothing here, though, is clickable, save for a few items in the site menu bar up top.
Here, you can browse the site's rules, how to play, the game selection, and info on the site's lotto function. That is it, though, there is nothing more to see until you sign up for yourself and, of course, make your first deposit. Naturally, I would prefer to be able to browse a site more, to get a feel for how it actually works and functions, before deciding to deposit money onto it. This is off-putting.
Content and Features
UFA Bet offers some very interesting platforms. One thing that immediately stands out to me is the fact that UFA Bet offers cock fighting. So, if that is something that you are into, there is a good chance that UFA Bet will be a very exciting option for you. However, if you are more of a traditional bettor, there is much to love here as well.
The sportsbook, for instance, allows users to bet on some of the most popular markets in the world, including football, cricket, baseball, tennis, horseracing, auto racing, MMA, and more. Although it isn't the largest sportsbook in the world, there are some pretty good odds … and if you are looking for Asian handicaps, UFA Bet is going to be a good bet.
Then, there is a casino, which allows users to play slot machines and video poker. There is no live casino, unfortunately, in which you can play against real dealers. And, frankly, the casino is dwarfed by many of the other online casinos featured in my list of sites, but there are some games to play, nonetheless. The site offers a lottery, too, if you are more into games of chance. Who knows, maybe you can hit it big at UFA Bet.
Okay, I may have spoken too soon. There is one live element to UFA Bet's casino, but it is not live poker, roulette, or blackjack (as is most frequently the case when it comes to online casinos). In fact, UFA Bet's live casino game is yet another way in which this site sets itself apart from the rest. UFA Bet offers, drum roll please … a live casino game that they refer to as "Sexy Baccarat."
Yes, this is exactly what it sounds like. It is an ongoing game of live baccarat. The only difference comes in the form of the fact that the game is administered by beautiful women … beautiful women, I might add, who are often scantily clad. This might not be for everyone, but I am a fan. I think there is something inherently sexy to gambling, and it is far too rare that I come across a gambling website that is willing to embrace that fully. It is nice to see UFA Bet is willing to go in that direction.
Pair sexy live baccarat with cockfighting and you have the recipe for one of the most unique betting and gambling sites on the web, that is for sure. If nothing else, you will leave UFA Bet with a unique experience, and likely a story to tell.
Mobile and Desktop Experience
I am happy to report that, yes, UFA Bet does have a mobile app. Available on iOS and Android devices, no matter what phone or tablet you use, you will never have to miss out on the action, wherever you may happen to be.
In addition to a mobile app, UFA Bet has a desktop program, too, which makes for a completely immersive desktop betting and gaming experience. Available for Mac and Windows, transform your computer into an online casino in a matter of minutes.
Suggestions that I have for UFA Bet
I had a hard time finding out particular information on this site's features, content, and design. I would recommend that UFA Bet consider making themselves a little more transparent. If they want to see their membership numbers grow anyway, they should consider letting guests behind the curtain a bit more before signing up.

Related Sites