100% Up to €100
Welcome bonus
Claim offer
Minimum deposit:

€10

Minimum bet:

€0.10

Payout Speed:

3 business days
Pros and Cons
US players welcome

Mobile friendly

Competitive and diverse sportsbook
No casino or poker app

Could have more welcome bonuses
Top Three Reason to Join
Great selection of markets and wagers
Incredible intuitive site design
One of the safest, most reputable sites out there
Company Information
Phisical address:

G, Quantum House, 75, Abate Rigord St., Ta' Xbiex, XBX 1120, Malta

Current License:

112 and 113

Website:

https://www.888.com/

Date Established:

2008

Email:

[email protected]

Phone:

+44-203-859-4706

Payout option:

Country Restrictions:

United States of America,
Afghanistan,
Belgium,
Bulgaria,
France,
Germany,
Hungary,
Indonesia,
Iran,
Iraq,
Israel,
Kuwait,
Philippines,
Romania,
Singapore,
Turkey

more

Currencies Accepted:

Accepted for customers from:

United Kingdom,
United States of America,
Canada,
Mexico,
Brazil,
Norway,
Sweden,
Finland,
Australia,
Germany,
Poland,
Austria,
Spain,
Italy,
Ukraine,
Greece,
Serbia,
Croatia,
Japan,
Hungary

more

Other products
Esports

Bitcoin

Bingo

Combined Betting

Entertainment

Football pool

In-Play Betting

Live Betting

Live Casino

Live Streaming

Online Games

Poker

Politics

Virtual Sports

888 in short
Minimum Deposit

€10

Customer support

Live Betting

Minimum Bet

€0.10

In-Play Betting

Live Streaming

Mobile App

Combined Betting

Welcome Bonus

Football pool

Summary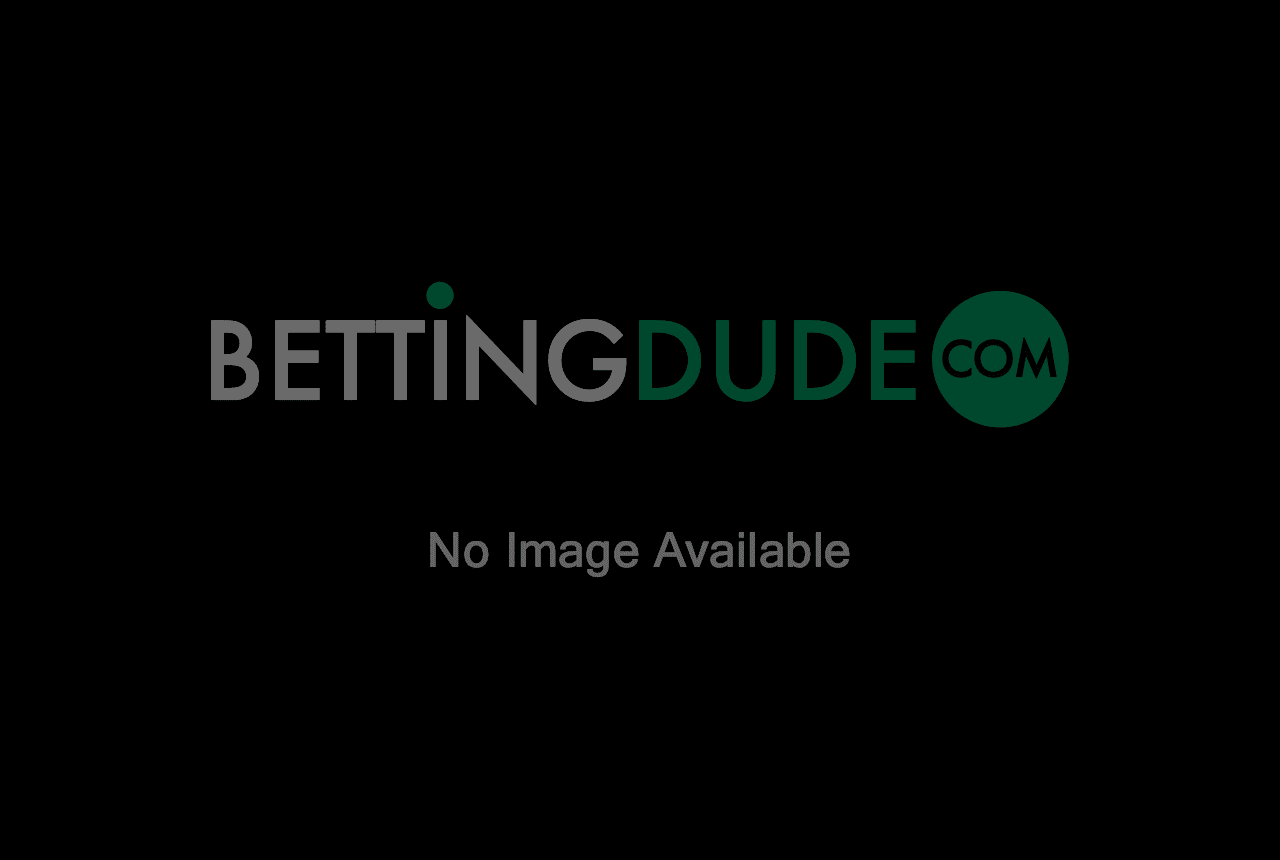 Introduction
With so many different sports betting and online casino sites out there to choose from, finding the perfect one for you can be a rather daunting task. Sometimes, however, a certain sports betting site's reputation precedes them. This is definitely the case when it comes to the site that we will be taking a look at today, 888 Sport.
As a well-established international sports betting and live casino brand, there is a good chance that you have already heard of 888 Sport at some point. They are, in other words, not some brand-new startup that still has to prove themselves. 888 Sport has been around for over a decade now and they have built quite a reputation for themselves in this time.
One of the main reasons that people read reviews of such sites (and one of the main reasons that I spend my days writing reviews of these sites) is because, well, to be blunt, an overwhelming majority of online gambling sites have less than stellar reputations. Far too many of these sites, especially those that have been around for a while, have negative marks on their track records.
Sometimes even the best-known, most respected sites on the web will have gone through a dark period. Some of them have even been blacklisted for a time. Therefore, it is extremely difficult to know, without doing proper research, which sites are trustworthy and which ones are to be passed over. It is crucial for you to be extra cautious when it comes to deciding on which sports betting and online casino site you choose because there is so much at stake.
That is one thing that makes the process of choosing a betting site unique … the fact that, to an extent unparalleled by any other kind of site (save for maybe an online bank), you have so much to lose. If you play your cards right, you could be (and hopefully will be) trafficking hundreds or thousands of dollars through your go-to betting site. Trust, then, becomes the number one concern.
And that is why it is so refreshing for me to point out the fact that 888 Sport is one of those rare betting sites that has a clean rap sheet. I mean, sure, I bet that if I went through and read every single customer review of this service, I could probably dredge up something if I wanted. But the point is, it would be very difficult for me to find those reviews; whereas on other sites, they tend to be everywhere you look. You can't make everyone happy, right?
Well, 888 Sport challenges that notion. They do so by providing top-notch customer service, honest practices, and some of the best sports betting and online casino offerings that the internet has to offer. It is hard to find fault with a company that makes it a priority to treat their customers with respect and honesty while providing excellent products. And that is precisely what 888 Sport does.
Whether you are looking at 888 Sport's expansive and competitive sportsbook, their breadth of fun casino games, or their poker platform, 888 Sports puts everything they have into creating one of the best sports betting and online casino platforms that I have ever had the pleasure of reviewing.
However, that does not necessarily mean that this site is going to be the best site for you. A lot of what goes into evaluating a site like this tends to be subjective. A feature that is incredible to me may be less than ideal to you. All I can do as a reviewer of sports betting and online casino sites is, to the best of my ability, try to give you an honest glimpse into everything that the site has to offer. The rest of the work lies on your shoulders in deciding whether those features, bonuses, odds, and site design decisions speak to what it is that you are looking for.
So, without further ado, let us take a closer look at everything that 888 Sport has to offer its players and how this giant of the online sports betting and casino world stacks up to the competition.
History
888 Sport was launched in March of 2008 as the dedicated sports and gambling platform of its parent company, 888 Holdings. A short 2 years after the site's launch 888 Sport wasted no time whatsoever before getting involved in sports sponsorships – an endeavor that many sports betting sites take years or decades to attempt. 888 Sports' first sponsorship came in the form of a sponsored stand at Fontwell Park Racecourse in 2010.
The company also made a foray into hiring professional athletes. Former Spanish football player Stantiago Canizares joined 888 Sport, for example, in 2011 as the site's European brand ambassador. And in the following year, the professional footballer from England Ian Wright signed on as a pundit in the midst of the Euros. 888 Sport expanded their entertainment arm, too, by hiring Channel 4's racing presenter Emma Spencer as the company's in-house horseracing expert.
888 Sport was also on the forefront of utilizing social media as an effective marketing tool. The company has received much applause for its social media marketing campaign, for instance, rooted in coverage of the fight between George Groves and Carl Frock in 2014. 888 Sport has, since its inception, been a sports betting company who thought outside the box whenever possible, paving the way for how sports betting sites would do business in the 21st century.
888 Sport, too, has been pioneering in its relationship with the US. In 2013, the Nevada Gaming Commission licensed 888 Holdings, allowing it to provide online gambling services to US residents. This resulted in 888 Sport becoming one of the first non-US companies to successfully operate in the United States.
More recently, however, 888 Sport has begun to expand its reach even further. In March of 2019, the company reportedly paid £15 million in order to acquire the Dublin based Dedsert Ltd, the company that provided a sportsbook for the UK-licensed entity Bet Bright. When questioned about the decision, 888 CEO, Itai Pazner said that it "…gives us the missing piece in our proprietary and technology portfolio."
In 2018, 888 Sport nailed down the final piece in its US endeavors. The site partnered with Caesar's Atlantic City Casino and began offering online sports betting services to New Jersey residents. Having become sanctioned in both states that allow gambling, Nevada and New Jersey, 888 Sport has propped themselves up as one of the most US-friendly online gambling sites in the world.
Design
888 Sport offers a wholly unique site design in the world of online sportsbooks. First off, the site's overall aesthetic is simultaneously warm and exciting. By employing a black, gray, and deep orange theme, 888 Sport, even at first glance, has been able to set themselves apart from their competitors.
But it isn't just the site's trademark color scheme that makes this site unique. Their approach to the sportsbook, too, is rather novel. Although the layout itself, technically speaking, is not anything too revolutionary, it's the way in which this layout was executed that breathes a bit of life into the traditional (and, frankly, tired) look of online sportsbooks.
The left-hand side of the page, as is typical, provides an A-Z menu of all of the sports that 888 has to offer, with a live-update of how many markets are currently available in each one. Unlike many other sites, though, 888 Sports' has found a way to condense this menu, making it so that you do not have to scroll down the entire page in order to quickly access whatever sport you happen to be looking for.
The middle matter of the sportsbook, however, is where we start to see 888 Sport providing something truly new. Whereas most sites would provide game highlights and stats in a data-heavy spreadsheet fashion, 888 Sport has put a new spin on this by breaking top news, stats, and highlights into separate squares. The end result looks a bit more like a stylish blog's home page might, and I think that this approach makes information much easier and more convenient to browse. It is easy on the eyes and it looks good in the process.
Content and Features
So, as I have already touched upon a bit already, it is abundantly clear that 888 Sport's core focus is their sportsbook and it shows. Offering nearly 30 markets to bet on (some of which have hundreds of active bets), 888 Sport has one of the most comprehensive and competitive sportsbooks on the web. Plus, I was happy to see that 888 Sport is also servicing some of the more obscure and unorthodox markets as well, including politics, netball, trotting, and surfing.
If you are a fan of live betting, worry not, 888 Sport has you covered as well. Although I do not currently see it on the site, many of the experts claim that 888 Sport does offer live streaming too, allowing you to watch events while betting in-play.
888 Sport also offers a handful of welcome offers, promos, and bonuses. The most noteworthy sign-up bonus that I saw is for their sportsbook, for which they offer a risk-free first bet for up to $500. This is an incredible promotion, and one that you will surely want to take advantage of before it runs out. Betting $500 with no risk? Where do I sign up?
Although 888 Sport seems to be most concerned with their sportsbook, that does not mean that they skimp when it comes to their casino games or poker platform. Enjoy hundreds of slot machines, jackpots, and classic card and table games, as well as a live casino that allows you to play against real dealers. No matter what kind of action you prefer, 888 Sport has you covered.
Mobile and Desktop Experience
I am happy to report that this site does also offer a positively reviewed app for both Android and iOS users. With equally intuitive and sleek design as the desktop site, the 888 Sport mobile app will certainly not disappoint. The app is ideal for live betting on the fly, no matter where you happen to be or what you happen to be doing.
My only gripe is that, once again, 888 Sport seems to have put more of their focus on their sportsbook than they have on their casino – I was unable to find an 888 Sport casino app. So, if you want to play slots, poker, or table games, unfortunately, your only option is to visit the actual in-browser site.
Still, though, the site itself is flawlessly optimized for mobile devices, so at least there is a silver lining in that regard. It would just be nice if the games were made more mobile-friendly. Some online casino apps, for instance, offer games specifically designed for smartphones and tablets. 888 Sport, however, does not go this far in their mobile offerings. It may not be the strongest in the world of mobile gambling, but it will certainly get the job done – especially if your main concern is sports betting.
Suggestions that I have for 888 Sport
That is really the only big suggestion that I have, for 888 Sport to create an app dedicated to just their casino and poker games. Other than that, I think that 888 Sport is doing a lot of things right, offering one of the best sportsbooks on the web.

Related Sites