Claim offer
Minimum deposit:

£10

Minimum bet:

£10 per call, £1 onilne
Pros and Cons
Great site and app design

An app for every platform

Huge variety of markets

High bet limits and withdrawal limits
History of some questionable behavior

Must place bet to live stream events
Top Three Reason to Join
Huge variety of sports, markets, and many unique betting types
Company Information
Phisical address:

Independent Betting Adjudication Service, PO Box 62639, London, EC3P 3AS

Current License:

MGA/CRP/131/2006

Website:

http://paddypower.com/

Date Established:

3 August 1988

Phone:

00 44 207 347 5883

Country Restrictions:

United States of America,
Afghanistan,
Algeria,
Angola,
Belgium,
Brunei,
Bulgaria,
China,
Cyprus,
Czech Republic,
Denmark,
Guyana,
Iran,
Iraq,
Israel,
Kuwait,
Laos,
Libya,
Myanmar,
Namibia,
North Korea,
Papua New Guinea,
Portugal,
Romania,
Singapore,
South Africa,
Sudan,
Syria,
Turkey,
Uganda,
Yemen,
Zimbabwe,
Hungary,
Canada,
Australia,
Sweden,
Germany,
Poland,
Austria,
France,
Spain,
Italy,
Greece,
Serbia

more

Currencies Accepted:

Accepted for customers from:

United Kingdom,
Ireland,
Netherlands,
Philippines,
Venezuela,
Nigeria,
India,
Bulgaria,
Latvia,
Belarus,
South Africa,
China,
Bangladesh,
Turkey,
Belgium,
Russia,
Israel,
Argentina,
New Zealand,
Romania,
Pakistan,
Thailand,
Denmark,
Czech Republic,
Malta,
Kenya,
Chile,
Slovakia,
Portugal,
Singapore,
Colombia,
Lithuania,
United Arab Emirates,
Switzerland,
Tanzania,
Egypt,
Vietnam,
Georgia,
Croatia,
Slovenia,
Congo,
Malaysia,
Morocco,
Malawi,
Armenia,
Ecuador,
Tunisia,
Sri Lanka,
Moldova,
Guatemala,
Saudi Arabia,
Jamaica,
Suriname,
Estonia,
Albania,
North Korea,
South Korea,
North Macedonia,
Cyprus,
Kuwait,
Nepal,
Trinidad and Tobago,
Costa Rica,
Azerbaijan,
Ethiopia,
Panama,
Cambodia,
Iceland,
Indonesia,
Ghana,
Kazakhstan,
Montenegro,
Uzbekistan,
Paraguay,
Peru,
Mexico,
Brazil,
Norway,
Finland,
Ukraine,
Hong Kong,
Japan

more

Other products
Esports

Bitcoin

Bingo

Combined Betting

Entertainment

Football pool

In-Play Betting

Live Betting

Live Casino

Live Streaming

Online Games

Poker

Politics

Virtual Sports

Raitings

Paddypower in short
Minimum Deposit

£10

Customer support

Live Betting

Minimum Bet

£10 per call, £1 onilne

In-Play Betting

Live Streaming

Mobile App

Combined Betting

Welcome Bonus

Football pool

Bitcoin Bet

Summary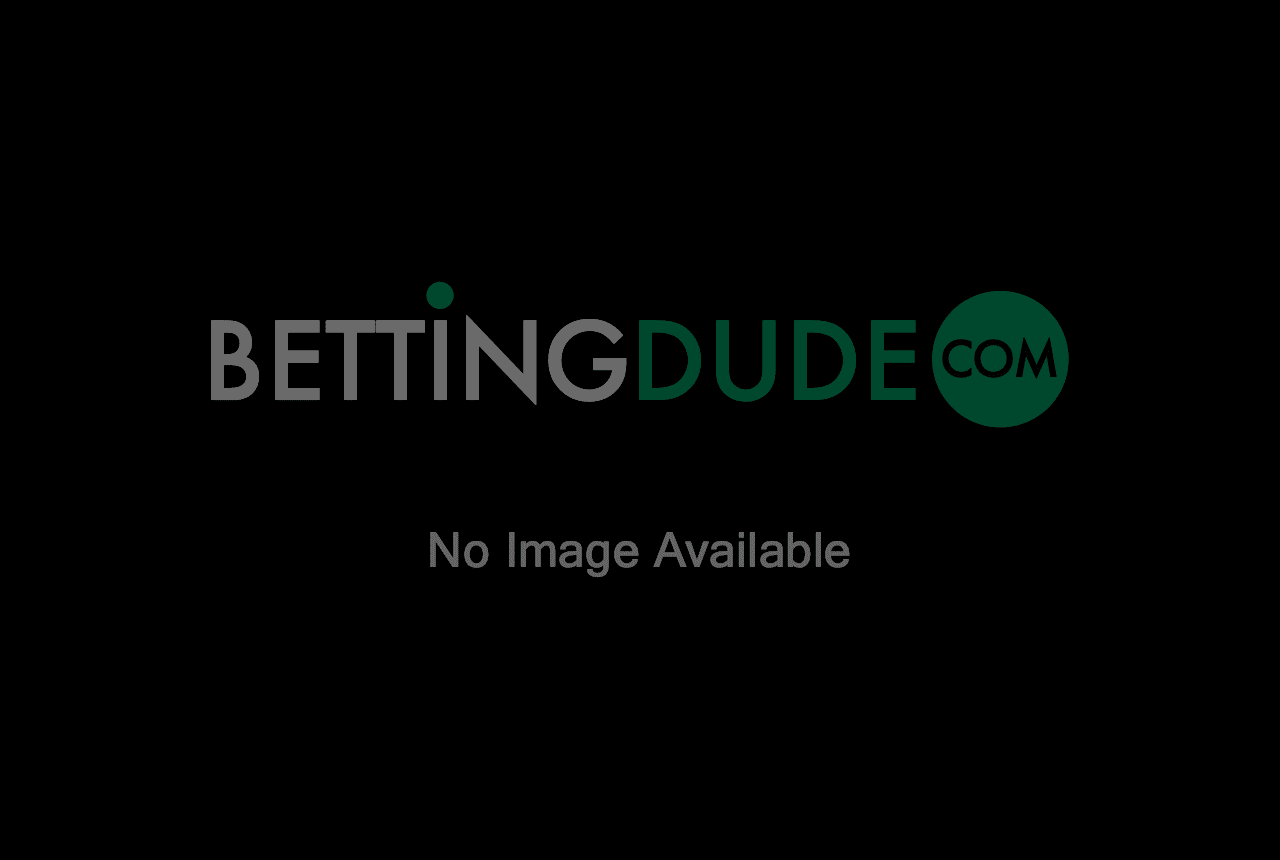 Introduction
The discussion of ethics when it comes to betting sites and online gambling is one that is often ripe for debate. First off, in the most extreme cases, there are some who believe that betting of any sort is immoral. This is an argument that I have never quite been able to grasp, personally … the way that I see it is if you want to put your own money in jeopardy, that is entirely your business and your business alone.
However, I am willing to acknowledge that there are stickier moral gray areas when it comes to gambling. For instance, if someone who has children and a family develops a gambling problem which results in them losing their family's life's savings. Special circumstances such as these definitely seem to complicate matters. Nonetheless, if nobody is being affected by a person's gambling other than the gambler himself, I don't see how there is a moral conundrum to debate.
Then, of course, there is the issue of bookmakers and betting sites acting unethically. This is, unfortunately, a much more common occurrence. Think about it … there are so many ways in which a betting site can slip up and do something wrong. It's something of a moral mine field. There are also plenty of documented cases of betting sites taking advantage of players, going into customers' bank accounts and reneging winnings without permission, or charging outrageously high payout fees.
This is why it is especially important that you vet your betting sites before signing up. You need to make sure that your sportsbook or casino site of choice lines up with your own concerns and moral worldview. Obviously, nobody wants to place bets on a site that will withhold their winnings or rescind them at will (sometimes with no explanation or cause).
Some bookmakers, too, are known for toying with the ethical boundaries when it comes to bets. Although such sites might not be explicitly doing anything that is flat-out undeniably wrong (such as stealing, scamming, or withholding money), there are a few that are known for hosting, shall we say, unsavory bets. There may be no site more controversial in this regard than the one that we will be taking a look at today: Paddy Power.
Paddy Power has been under fire several times, for several different offenses. Most notably was a series of markets that Paddy Power had opened in which players were encouraged to place bets on geopolitical and natural devastation. Paddy Power, for example, opened up markets on what would be the first species to go extinct as a result of the infamous BP oil spill in the Gulf of Mexico. They have also taken bets on whether US President Barrack Obama would be assassinated, as well as the potential extinction of the polar bear when the conversation of climate change began to reach a fever pitch.
Maybe these markets don't offend you in the least. They are certainly very unique and there is an edge to them that you would be hard-pressed to find on any other betting site. Of course, the argument could easily be made that it is reprehensible to make light of such real-world tragedies, encouraging (almost giddily) a sense of nihilistic fatalism. But maybe this doesn't bother you.
Perhaps you are more of the opinion that if the world must burn, at least you can make some money off it. Either way, it seems relevant to frontload this sort of information. That way, if any of it is a dealbreaker for you, you are not wasting any time reading on.
This is not the only time that Paddy Power has come under fire, though. They have also been criticized for their advertising campaigns. Most notoriously, Paddy Power received over 400 complaints to the Advertising Standards Authority for a commercial that depicted blind footballers unwittingly kicking around a cat. Another one, which was much tamer but controversial to some nonetheless, featured the model Imogen Thomas alongside a dirty innuendo.
There are droves of other controversial adverts placed by Paddy Power as well. It might be fair to say that the company almost enjoys something akin to trolling in their ads. In February of 2012, for example, the company ran an ad that promised to "distinguish the stallions from the mares in which a transgender woman was featured in the crowds at Cheltenham Festival. The ASA ultimately banned this ad from being run in the United Kingdom.
Paddy Power set new records, too, when it comes to controversy. In March of 2014, the ASA received the highest number of complaints in the organization's history – 5,525 – as a result of Paddy Power creating an offer for players to bet on the outcome of the infamous South African trial of Oscar Pistorius' murdering his girlfriend.
Lastly, and arguably most troublingly, Paddy Power has also been accused of refusing to pay out on bets with large odds. In May of 2009, for instance, Shane Lowry won the Irish Open. Paddy Power, after the fact, released a statement informing players that it would not be paying out on the 3000/1 odds which, according to the site, had been featured mistakenly. Paddy Power went on to simply say that they had made "an arrangement" with the customers involved. No more was said about what this arrangement entailed … but it sounds a bit sketchy if you ask me.
If I were to list every negative mark on Paddy Power's rap sheet, I would probably have to write a whole book. However, if you are still with me, let's set these squabbles aside and try to evaluate Paddy Power as objectively as possible. Let us review it on terms of how it functions as a betting site, not its political and cultural status, shall we?
History
Paddy Power is one of the oldest bookmakers on the web. It was founded in 1988, the result of the merger of 40 bookmaking shops owned by 3 Irish bookmakers: John Corcoran, David Power, and Stewart Kenny. The Power namesake was considered to carry the strongest branding of any in the merger. Thus, it made its way into the resultant company, Paddy Power, also emphasizing the company's Irish heritage at a time when Irish betting chains were facing fierce competition from those of England (thanks to changes in the Irish tax code that encouraged British business).
Whereas Irish bookmakers previously favored opening up shop on side streets, Paddy Power adopted a much more aggressive expansion strategy. Prominent Paddy Power bookmakers began opening up in almost every Irish downtown. Paddy Power offered unique novelty bets that players could not find in any other bookmaker, which resulted in growing its share of the Irish betting market from 8% in 1988 to 33% in 2001.
By the end of 2005, Paddy Power owned 195 outlets, with 150 in Ireland and 45 in the UK). From there, Paddy Power did not slow down its expansion. It acquired some sizeable betting companies, furthering their UK reach and further establishing their presence in Ireland. Their shift to the web, too, was a success. Today, Paddy Power stands tall as one of the top sports betting sites on the web. And they don't appear to be going anywhere anytime soon.
Design
Paddy Power has a clean, sleek, modern, and user-friendly site design, overall. One thing that I love about the look and feel of this site is that it is not overly cluttered or sloppy. This is often difficult for a sportsbook website to pull off – probably because of the data-heavy nature of sportsbooks in general. It can't be easy, trying to turn a sportsbook into an elegant and well-organized website.
Paddy Power pulls it off pretty well, though. Everything is neatly sectioned off. You'll find an easy to navigate menu of all of the sports that the site has to offer on the left-hand side of the page. And they make great use, too, of the site menu bar for consolidating every section of the site, as well as presenting collapsible user options (like the bet slip and open bets feature.
I love that the bet slip is permanently embedded onto the page as its own collapsible menu bar. Many sites will feature it on the main page, sure, this is nothing unique – but I am a huge fan of how Paddy Power makes it easily accessible without adding to the clutter of the content. It's slick little details like this that add up to Paddy Power's clean cut and modern design overall.
Content and Features
As one would expect from one of the largest sports betting enterprises in the UK and Ireland, Paddy Power has a huge sportsbook that offers tons of sports and an exponential number of open markets. In addition to the 30+ sports that are listed on the site, there is even more action to be found in the Lottery section of the site – adding yet another unique aspect to Paddy Power: the ability to play the lottery right on site.
In addition to a massive sportsbook, competitive odds, large market sizes, and lottery games, Paddy Power also offers everything else you'd expect from a betting site of this size and stature. Enjoy live, in-play betting, virtual sports, Vegas style games, a casino, a live casino, bingo, poker, and even fantasy sports. In fact, few sites come close to rivaling Paddy Power in terms of ways to play. Just about every kind of betting you can fathom, Paddy Power accommodates it.
Then there is Paddy Power's unprecedented money back guarantee policy. Paddy Power is, after all, the self-proclaimed kings of money back. And I think that it is fair to say that they have earned this title, especially when it comes to football and horse racing. The way this works is that Paddy Power will pick a favorite to win, say 'horse Y.' No matter what horse you bet on other than Horse Y (or how much you wager), if Horse Y wins, you get your money back. You can't argue with those odds, am I right?
Mobile and Desktop Experience
Paddy Power is also a great resource for those of you who prefer to play on the go. For the busy gambler, Paddy power offers several separate apps, one for each platform or feature. There is the classic Paddy Power Sports app, which stands strong as one of the best sportsbook apps on the market, offering intuitive design and flawless functionality. As a testament to how good this app is, look no further than the average user rating on the Google Play store.
Android users are notoriously critical of apps; apps that receive high ratings on Apple often see abysmal scores on Google Play. The Paddy Power app, however, has an average user rating of 4.5 stars (out of 5) – an impressive feat for an Android app … iOS users, worry not; the iOS app is just as good. Plus, there are separate apps dedicated to each platform. Download a different app for games, casino, live casino, bingo, poker, etc. Paddy Power easily has the most elaborate network of apps of any betting site that I have ever seen.

Related Sites