Pros and Cons
Incredible site design

Awesome apps make it very mobile friendly

Lucrative promo deals and bonuses
Live betting could be better

Limited payment methods
Top Three Reason to Join
Tons of markets, great sportsbook
Company Information
Phisical address:

56-58 BENSON ROAD WA3 7PQ Birchwood Cheshire England

Current License:

039544-R-319290-006

Website:

https://www.betfred.com

Date Established:

4 September 1967

Email:

[email protected]

Phone:

+44 (0)1925 878269

Country Restrictions:

Belgium,
Bulgaria,
China,
Czech Republic,
Denmark,
Greece,
Hungary,
Israel,
Italy,
Japan,
Kyrgyzstan,
Latvia,
Montenegro,
Romania,
Serbia,
Slovakia,
South Africa,
Spain,
Thailand,
Turkey,
Ukraine,
United Arab Emirates,
United States of America

more

Currencies Accepted:

AUD,
CAD,
DKK,
EUR,
ISK,
JPY,
MYR,
NZD,
NOK,
ZAR,
SEK,
THB,
GBP,
USD

more

Accepted for customers from:

Ireland,
Netherlands,
Argentina,
Romania,
China,
Thailand,
Israel,
Oman,
India,
Vietnam,
Russia,
Denmark,
Nigeria,
Pakistan,
Czech Republic,
Philippines,
Georgia,
Portugal,
Algeria,
Switzerland,
New Zealand,
Paraguay,
Malta,
Estonia,
Lithuania,
Latvia,
Ghana,
Cyprus,
Belgium,
Iceland,
Belarus,
Chile,
Bulgaria,
Moldova,
Armenia,
Singapore,
Kenya,
Iran,
Venezuela,
Bosnia and Herzegovina,
North Macedonia,
Tunisia,
Lebanon,
Mozambique,
South Africa,
Egypt,
Sri Lanka,
Côte d'Ivoire,
South Korea,
North Korea,
Malaysia,
Albania,
Zimbabwe,
Morocco,
Bangladesh,
Rwanda,
Ethiopia,
United Kingdom,
Canada,
Mexico,
Brazil,
Australia,
Norway,
Sweden,
Finland,
Germany,
Poland,
Austria,
France,
Spain,
Italy,
Ukraine,
Turkey,
Greece,
Serbia,
Croatia,
Hong Kong,
Japan,
Hungary

more

Other products
Esports

Bitcoin

Bingo

Combined Betting

Entertainment

Football pool

In-Play Betting

Live Betting

Live Casino

Live Streaming

Online Games

Poker

Politics

Virtual Sports

Betfred in short
Minimum Deposit

£5

Customer support

Live Betting

Minimum Bet

£1

In-Play Betting

Live Streaming

Mobile App

Combined Betting

Football pool

Bitcoin Bet

Summary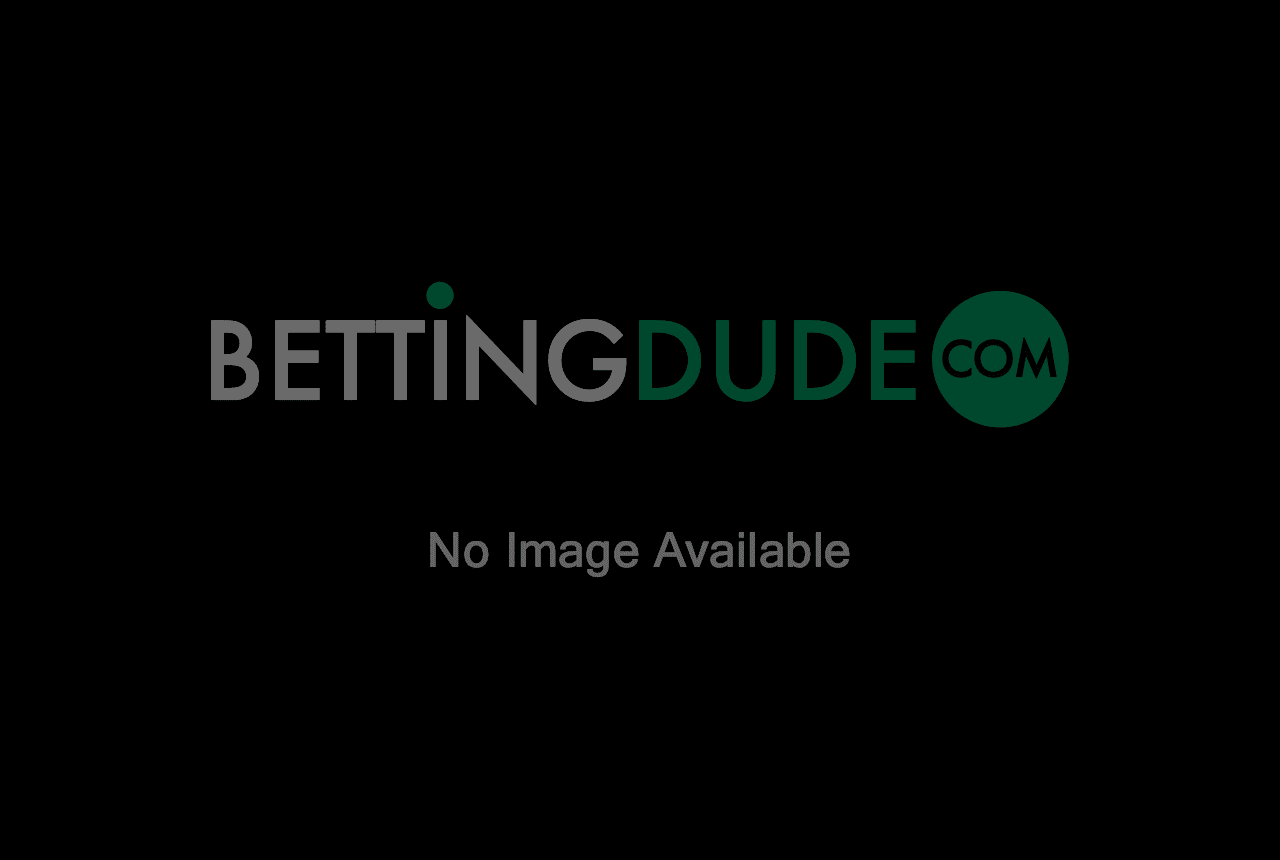 Introduction
When it comes time to choose a new sports betting and online casino site, there are a number of concerns to take into account. Firstly, you have to figure out what kind of features you require in a site. Maybe you are mostly into the sportsbook, for instance. If so, you'll want to be sure that you find a betting site that has as large and competitive a sportsbook as possible. Maybe you're more into live card games, like poker or blackjack. If that's the case, a site with an awesome live casino feature is going to be a must-have.
No matter what it is that you are looking for as far as features are concerned, one thing remains true across the board … when choosing your next go-to betting site, you need to find a site that you can trust. Perhaps you have heard the horror stories before – someone finds a cool, new sports betting site, they provide their credit card or bank account information so that they can make their first deposit, and then the next thing they know, money winds up missing from their account and customer service of the sketchy site in question cannot be reached.
This is obviously a worst-case scenario. But it does happen. Even some of the more legitimate and established betting sites out there have faced criticism for taking players' earnings out their bank accounts without permission or warning. It happens. The world of online gambling is not always the most straightforward, honest place.
In fact, the longer that a sportsbook has been in operation, the more likely they are to have had complaints lodged against them. Of course, this is true of any business in any industry. But it still is something that you should be aware of before signing up for a betting site.
Speaking of bookmakers that have been around the block a few times and have established longstanding reputations in mostly good favor, the site that we will be taking a look at today is Bet Fred, one of the largest UK bookmakers of all time. I would expect nothing less from a company that has been in operation for over 50 years.
Although the company began as a brick and mortar sports bookmaker, Bet Fred has since expanded its offerings remarkably. Today, in addition to a massive sportsbook with tons of open markets, Bet Fred also features bingo, poker, slot machines and other Vegas style games, a live casino, lotto, virtual sports, and horseracing through the company's famed tote pool.
Oftentimes one of the most important elements to take into account when evaluating a solid betting site is the variety of gaming offered. You would not likely want to sign up for a betting site that only features a sportsbook, right? Likewise, a site that only has casino games might not be versatile enough to fit your needs, especially if you are the type of gambler who enjoys diversifying his bets. Fortunately, Bet Fred offers just about every type of betting you could hope for, making it one of the most promising betting sites on the market.
Versatility, though, is not the only factor to take into account when analyzing such a website. Trustworthiness, too, should always be at the forefront of your mind when choosing what sites to frequent. Ultimately, especially if you tend to be a bit of a high roller, you will likely be moving hundreds and thousands of dollars through whatever site you use. Therefore, you need to be 100% sure that a given site is credible and reputable. This comes not only in the form of a solid company history of reliability and ethical behavior but a solid 24/7 customer support service as well.
Surprisingly, having been around for so long, Bet Fred appears to have relatively low numbers of complaints from players, making it one of the most reliable betting sites on the web. If this isn't enough to assuage any potential concerns you might have with the company, let it be noted that Bet Fred has excellent customer support and you can be put into contact with a helpful representative 24 hours a day, 7 days a week.
Now that we have gotten the requisite questions of legitimacy out of the way, we can finally dig into everything that Bet Fred has to offer in much greater depth, as well as take a look at how the company started so that you can better familiarize with the company, its culture, its services, and its website before even thinking about making your first deposit. Without further ado, allow me to introduce you to Bet Fred.
History
Done Bookmakers established its first brick and mortar shop in Ordsall, Salford in 1967. Brothers Fred and Peter Done financed the shop with funds earned by winning a bet that they placed on England winning the World Cup in 1966. There may be no betting company in the world more firmly rooted in the principles and spirit of gambling than this one. A bet making outfit funded by money won from a risky bet. How cool is that?
By the time 1997 rolled around, Done Bookmakers had grown steadily, allowing them to begin acquiring chains of bookmakers. They began by buying out the famous chain, Robert Walker, growing their total number of shops to 100. By the year 2000, Done Bookmakers had doubled that, with 200 shops nationally. In 2002, Done Bookmakers opened their landmark shop in London.
Done Bookmakers did not become Bet Fred until 2004, once the company launched their digital betting platform. In November of that year, a Bet Fred player became the first millionaire to make his fortune from a betting shop. The customer, known mysteriously only as Ken, picked 6 winners on Bet Fred's Tote Scoop 6, earning himself a whopping £1,132,657 from a Salford shop.
From there, Bet Fred continued to expand its retail enterprise, opening several new shops around the United Kingdom. In 2005, Bet Fred opened its 500th shop in Cardiff. And in 2013, the company launched its first media venture, Bet Fred TV. It is an in house channel that is available in all shops. The TV channel was a novel and unprecedented offering in the UK.
In September of 2017, Bet Fred celebrated its 50th year of being in business. The company released an officially documentary that traced the history of the company on its official YouTube channel. As of July of 2017, Bet Fred runs and operates 1,650 bookmaking shops in the UK. Today, Bet Fred stands tall as one of the largest, longest running, and most profitable bookmaking and online betting enterprises of all time. The company's turnover in 2004 was over £3.5 billion. That's a lot of cash that you could potentially get your hands on.
Design
It is rare to come across a betting site that has found a novel way to present its layout. Almost every other site that I have evaluated has had roughly the same basic orientation: a single scroll-down page with a list of sports on the left, in-game stats and highlights in the center, and usually a bet slip and list of bets to the right.
It is true that Bet Fred has retained that standard (and, I would say, rather effective) layout. The major difference comes in the user experience of the site. Instead of presenting a page that is itself scrollable, Bet Fred has partitioned these 3 major sections of the site out into 3 separate, individually scrollable lists.
In other words, instead of scrolling down the whole page in order to access the list of sports available (and, thus, losing your place in the stats and highlights content), Bet Fred allows you to browse the list of sports entirely independent of the stats and highlights, resulting in, I think, a much more intuitive and convenient experience. This design feature makes it easier than ever to reference every bit of information while placing your bets and searching for new ones.
The Bet Fred site design is a great example of how consolidation can really elevate a betting site. Instead of throwing every possible piece of content onto the page and calling it a day, Bet Fred's site designers have put effort into using dropdown menus where appropriate and consolidating content so that the information is not overwhelming or overly cluttered. The result, I think, is a much neater, cleaner, and easily accessible site overall.
Content and Features
I have already touched upon, in a general sense, everything that Bet Fred enables you to do, in terms of actual betting types. The sportsbook is somewhat on par with any other respectable betting site, offering 20+ sports to choose from. This may be a bit smaller than some of the other major players in online sportsbooks, but where Bet Fred stands out is in the unique types of bets that can be placed.
In addition to many of the traditional sports that can be bet on – such as football, American football, snooker, hockey, golf, horseracing, basketball, etc. – Bet Fred has novelty bets available as well. Fancy yourself a bit of an amateur political pundit? Well, if so, Bet Fred has a politics section on its sportsbook, allowing users to place bets on how current events will turn out. The only other site that I have seen offer this is Paddy Power (albeit their execution was nowhere near as tasteful, in classic Paddy Power fashion).
There are also in-play bets on Bet Fred. However, if you are big on live betting, you should know, Bet Fred's live streaming is not quite as comprehensive as it is on some other betting sites. They have slightly fewer events available. That being said, unlike competitors, streams are free to watch so long as your account is funded. You will have to place a bet, though, of at least £1 in order to watch the horse and greyhound races.
The Vegas players out there will also be able to have a blast on Bet Fred. The site has a live casino, plenty of slots and table games, poker, blackjack, and bingo as well. Add to this expansive list the inclusion of eSports, lotto, and Bet Fred's famous tote pools, and you have the makings of one of the most versatile betting sites on the web.
Mobile and Desktop Experience
Bet Fred's mobile app is both critically acclaimed and a fan favorite. I should rephrase … Bet Fred has several standalone apps for its numerous platforms, all of which are fantastic. The design of the apps is great – with intuitive icons at the top of the interface allowing you to jump from sport to sport with one tap. The layout is familiar enough if you have used the desktop site, but different enough to better accommodate mobile screens.
Both iOS and Android users can rejoice. Every Bet Fred app is available on both platforms, making Bet Fred a viable option for anyone who likes to bet on the go.
Oh, and if for some reason, you aren't a fan of the app, you can always use the excellently optimized mobile version of the site, which is just as intuitive and easy to use as the desktop version.

Related Sites